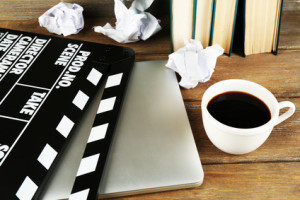 We are just a month away from the release of the first book in our new romantic suspense series. You can now pre-order. ARCs will be trickling out to a few reviewer this week, so all those lovely nerves are starting to kick in. This is a normal part of the process, so don't worry, they're mostly good nerves. Ones that are riding on hope that SHIVER makes its way into a few hearts. Okay, a lot of hearts. We love our guys and want you to as well. 😉
To celebrate SHIVER going live for pre-order on Amazon, we're celebrating with a fun video. Enjoy!
Pre-order your copy of Shiver from Amazon, Barnes & Noble, iBooks, or Kobo now. SHIVER is also up on Goodreads and it won't be long before pre-orders are ready to go with other booksellers, too. For things to do while you wait this next month? See inspirations for our characters and settings on Tumblr. Learn all about Lucas and Andrei. See what music inspired their soundtrack. And more!