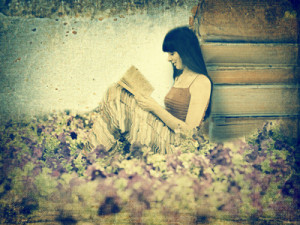 As I've said before, I LOVE romance novels. And I'm always up for recommending favorite authors. It was Jocelynn's idea for me to share three of my favorite M/M romances. My first reaction was a laugh. THREE? Really? As you can tell by one of my earlier posts, I have a lot of favorites. So no, I can't do just three. But I will do my best to keep this post from being so long, it will take over the Internet.
The first is really an entire series. Cut and Run by Abigail Roux. (Also author, Madeleine Urban, in the first four.) I have to be honest—I didn't think I would like these. I had trouble getting into the first book because of the writing style and POV switches. Those issues disappeared in later books, but even with that first book, the characters just came to life, so I didn't set the book aside completely.  It was actually an online reviewer who gushed so much, I dug back in and I will never regret it. Roux's storytelling abilities put me in awe. In fact, once I committed to Ty and Zane, I went back to them to re-read often (There were three or four books out when I got attached.) and then I pre-ordered every book that came after. I even pre-ordered them for Jocelynn once I sucked her in to them. She's not the only one. Recently another author friend who hadn't read M/M gave them a try and I got the funniest email. She was at a conference and buying and devouring all the books. There is an engaging dynamic between these two character and the stories are full of action and really, really good smexy times.
Rhys Ford. I can't pick a series because I like them all. She has a way with words that makes me catch my breath often. Lots of fun mystery in her work, too.
The Tigers and Devils series by Sean Kennedy. These aren't as erotic as some of the others I recommend, but they are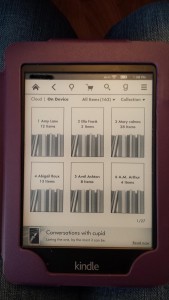 still sexy and sweet and the characters make you love them. Hard. 😉
Pretty much everything by Amy Lane. Sometimes, she will have you bawling like a baby and other times, laughing or chasing down someone for a hug. But you always end up smiling. My absolute favorites of hers are Sidecar, The Locker Room, Christmas Kitsch and Gambling Men.
Ella Frank's Try, Take and Trust. Holy crap, these are HOT. I fell hard for Logan and Tate.
Mary Calmes. I can't even pick out one of hers. She's basically my first pick for comfort re-reads. There are books of hers I've read more times than I care to admit. I obviously need comfort often.  <g>
I also recommend in no particular order Marie Sexton, Riley Hart, Anne Tenino, Tere Michaels, Avril Ashton, Z.A. Maxfield, Cardeno C, Belinda McBride, Mercy Celeste, Eli Easton, TJ Klune, Alexis Hall, Damon Suede, A.M. Arthur, Kaje Harper, Draven St. James, Heidi Cullinan…I could go on and on.