Those who know that I live in South Florida are probably what insanity I'm talking about with that headline about a Snow Storm, but give me a minute and you'll see…
December is really the worst month to write a book in. Hands down. No contest.  The Worst.
There's the shopping, the decorating, the parties, the planning, the shipping, the travel, the arguing, the eating, more shopping, some last-minute shipping, the crying, the drinking, the "Where the hell did the tape go? I just had it two seconds ago!", and then probably some more drinking because you can't take another second of shopping but you still have to go out for food.
And somewhere in there, you have to write.
That's all you really want to do. You love your family, friends, the decorations, and holiday cheer, but why can't they all go away because you really, really, really want to write this book?
Which is understandable because it's Snow.
AKA Doctor Ashton Frost from the Unbreakable Bonds series.  Sexy Snow…. Yum…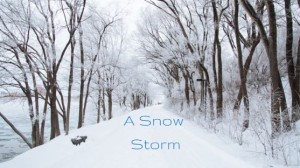 Sorry, I drifted for a second. What as I talking about?
That's right, Shatter. Rinda and I are hard at work on the second book in the Unbreakable Bonds series. This was a hard one to start for me because I fell hard for Lucas and Andrei. We left them in a good place at the end of Shiver, but so wasn't ready to let them go. I just wanted to snuggle up in that happy place, particularly since I know the dark things that are coming down the road.
But as we work on Shatter, I have fallen in love with Snow — which I totally expected — but we also worked in glimpses of Lucas and Andrei, how they're progressing.  It's odd seeing it told through Snow's eyes, but it's still so awesome.
If you are like me and you're having some Lucas and Andrei withdrawal… I totally understand … there are a trio of free short stories that you can read right now.
The Meeting – which takes place shortly after the ending of Shiver.
Perfect: A Halloween Short Story – which takes place a little after The Meeting
And now… Te Iubesc.
We just released this one last week.  And trust me, you're gonna want to read this one. It hits all the sweetness buttons you've been longing for.
So, if you haven't tried Shiver yet, this is a fantastic time.  Read the novel and then load up on the free short stories that will get you prepped for Shatter in 2016.  Because there's a storm brewing and it's got Snow's fingerprints all over it.