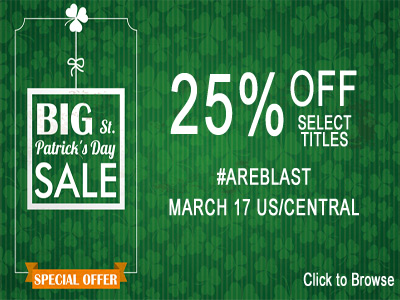 Happy St. Patrick's Day!
I'm still deep in South America in the amazing country of Uruguay, which I've got to say is absolutely lovely. I think I've even met the inspiration for a new novella … but that's a story for another time. When I'm back home and rested, I will try to post some of the pictures that I've taken during my stay in Punta del Este. It's a long flight to get here, but it's worth it.
But right now, I'm just popping in to announce that for TODAY ONLY, both Shiver and Shatter are on sale for 25% off to celebrate St. Patrick's Day. Just think of it as our way to save you a little green.
Have you tried Shiver from the Unbreakable Bonds yet?  Here is a quick description of the book:
Lucas Vallois is always in control. He's building an empire in the glittering city of Cincinnati and created his own family from his three close friends. The self-made millionaire has everything he wants within his tight grasp. But his world starts to crumble after he's jumped by a trio of thugs late one night after leaving a club. The warning is clear—give up his new property venture or end up dead.

Caving to the demands of his friends, Lucas accepts the help of bodyguard, Andrei Hadeon, as he hunts for the source of this new threat. But as Lucas gets closer to uncovering the danger, he realizes the sexy Romanian bodyguard poses an even bigger risk to his carefully constructed world. Trapped by a need he never expected, Lucas must find a way to deny the shiver of longing he cannot control.

His brother. His warrior. His heart. Four friends. Unbreakable bonds.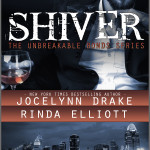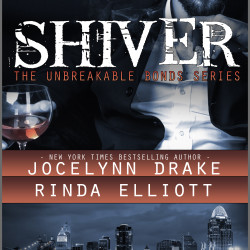 This is a great time to get started on the Unbreakable Bonds series because Shatter is due to be released on April 26!
You can pick up both Shiver and Shatter for 25% off.
Read Shiver.
Then catch up on the FREE short stories here:
And then you'll be all ready to read Shatter!
If you haven't caught the description for Shatter, you can read it here:
Maverick trauma surgeon Ashton "Snow" Frost keeps the world at a distance, relying only on his three closest friends to keep him connected. But when a ghost from their past returns to Cincinnati, Snow stands to lose everyone he loves. Framed for murder and reeling from attacks on his friends, Snow is pushed to his breaking point.

Jude Torres won't let the doc shatter. The paramedic has been attracted to the doctor since he first laid eyes on him at the hospital, even if the arrogant, solitary man doesn't fit into any of his plans. One hot, reckless kiss shows that Snow isn't who he appears to be. And one night together will never be enough. Jude will fight for the doc.

Fight to keep him whole. Fight to keep him safe. Fight to simply keep him.
If you have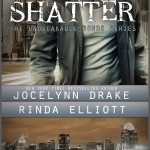 read the Shiver and enjoyed it, please tell a friend about the sale.
And if you haven't, this is a fantastic time to pick up both books.
What's more, you can find even more books on sale this St. Patrick's Day on All Romance Ebooks! Don't miss out on this St. Patrick's Day Sale!