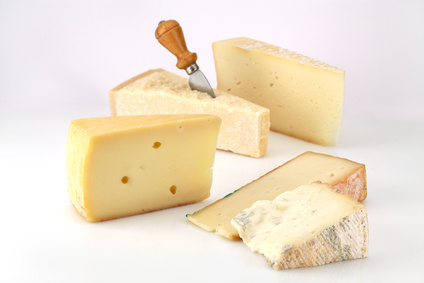 Jude's mother's Greek Mac & Cheese plays a part in a couple of our favorite scenes in SHATTER. A fun, loving family scene, and a more intimate
scene that shows so much of how Snow and Jude blend as a couple. Over warm, reheated macaroni and cheese, Snow shares a part of his past with Jude. He comes to some strong realizations throughout that night. About Jude and about himself. Sigh.
Damn, we love our Snow!!!
So anyway, this isn't the only time food is mentioned in SHATTER, but as you guys can probably tell, food plays a big part in all the Unbreakable Bonds books. Mostly due to the young chef, Ian Pierce. But it's also a way for the guys to gather and enjoy their time with each other.
Also, we like food. LOL.
Here is a recipe similar to the one Anna Torres used in SHATTER. It features my favorite cheese. Gruyere!
I'm still trying to perfect the Avgolemono Soup from SHIVER and I must admit, this is a tricky one. One of our readers, who happens to be Greek, informed us this soup is a difficult one to get right. I love to cook and can usually pass along decent meals. I used to even make my own wine and used it for so many sauces! But… I have to admit, Avgolemono Soup hasn't worked for me yet. I've eaten it before in a restaurant and loved it–so I know it can be yummy. Just not the one I made.
So, how about a peek at part of one mac and cheese scene?
Snow didn't scoot over when Jude brought the heated food with him to the bed. It was cold in this apartment and he wanted to steal some of Jude's warmth. The man exuded it like he'd been born on the sun. As soon as he was settled under the covers, Snow threw his thigh over Jude's. "Only one fork?"
"My mouth has been on most of your delicious body and I have every intention of hitting the rest at some point. Often. So, we can share." He stuck the fork into the mac and cheese, then held it out.
Before Snow could take it, Jude pulled it back.
"Wait." He blew on the food.
Snow's heart stuttered. Then he felt like an idiot for being affected by something so small.
Only, it wasn't really small. Snow honestly didn't know how to take this man. Hot, he got. Fantastic in bed, he got. Hell, even that dominant streak, he got—and usually had himself. But there were so many other layers to the man. Tender, possessive, caring layers that made Snow feel things he wasn't sure how to handle. For the life of him, he couldn't figure out why Jude was throwing all the…loving, okay, it was definitely loving gestures his way. And he did it like he truly believed Snow deserved it.
SHATTER is out now! You can get your copy at these stores.