Writing is a strange thing. I don't advise it for the sane. But if you are cracked enough to proceed, I'll let you in on a secret. When I write, I tend to forget about the reader…. Okay, maybe that's not the nicest thing to say, but let me explain…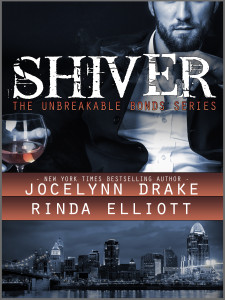 You see, I get completely lost in the world. There's only me and the characters and the world and the chaos that I'm unleashing. Well, there's also Rinda, but she's there helping me create the chaos and giving the characters voice. But in all of this, I tend to forget that other people are going to follow behind me into this world and experience this adventure.
The reader only comes back to me after I've typed "THE END" and then I think, "Holy crap! Are they going to like this? Are they going to love Lucas and Snow and Andrei and Ian and Rowe and Jude?"
Luckily, with Unbreakable Bonds series, the answer has been "yes, readers love our boys."
I think one of the most exciting things is that Amazon provides a list of the top highlights for a book and it's interesting to see which lines most resonate with readers.
For Shiver, some of the top highlights include:
"Be safe. Come back to me." Because if you don't, the world will burn.
I'll admit that I've always loved that one. It gets right to the heart of Lucas's feelings for Andrei, even if he wasn't ready to admit them to himself. It's also about his need for control and how much it frightens him to give up that control when it means putting Andrei in danger.
Lucas was a comfort for the doctor, even when he was lost to the waking world.
That really just sums up Lucas and Snow's relationship in one tidy sentence. They would always need each other and sometimes it was enough just to be near one another.
"Shame you also don't date men, because I can think of a half a dozen places in this room alone that I'd like to fuck you and then I want to take you home and christen every room in that damned penthouse. Hell, everywhere you look in this office and everywhere you look at home, I want you to remember how we fucked there. I want those memories burned into your brain. And that…takes time."
I remember writing this. And I'll admit, I've got this one highlighted myself. It's a favorite of mine. This little speech from Andrei came in the second or third round of edits. We needed to amp up the scene as well as have Andrei finally push back at Lucas. (Happy, puddle-melting sigh. Andrei is such a good match for Lucas, knowing just when to push the man and how.)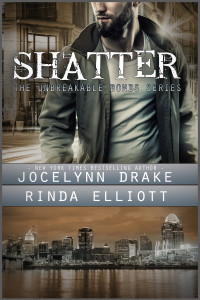 For Shatter:
The top highlight is "Stratige mou," which is cute because it's Greek for general. It's a moment when Snow is trying to get Jude to stop calling him General, so Jude just changes to the Greek version.
"You make my heart stop. I've gotta kiss you but don't you dare lose that smile."
I love this line. It's another favorite of mine. This is from the moment when Snow accepts that he is so far gone over Jude and when Jude comes into the room, Snow just smiles up at him. Of course, Jude can't resist that smile. Snow has an absolutely killer smile that transforms his entire body as if his beautiful soul is finally able to shine through.
"General, when this is over, I'm going to fuck you so hard you're not going to be able to wipe the smile off your face."
Ahh…. Jude. The poor man was in a tense and frightening situation, but he'd do anything for Snow. I love Snow and Jude together.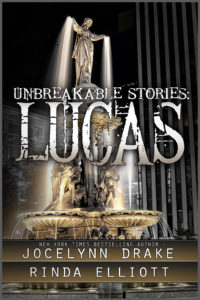 I hope you've enjoyed this stroll through the books. Feel free to share some of your favorite lines. Popular highlights haven't come up for the Unbreakable Stories: Lucas collection yet, but I think it's only a matter of time.
I am heading out of town next week for vacation, but I hope to have some great pictures of some of the boys' favorite places. Stay tuned.
Also, we will have more news regarding Torch, book 3 of Unbreakable Bonds, in July. We also have one more free short story coming for Snow and Jude. You can catch up on all the free stories that we have released already here.
And we have already started posting pictures regarding inspiration for Torch on our Facebook Group, Unbreakable Readers. The group also gets first sneak peeks for the series and we pop in to chat with readers about the series. Click here to join the group.