I didn't mean to fall in love.  I've fallen in love before and when it all comes tumbling down, the pain is indescribable.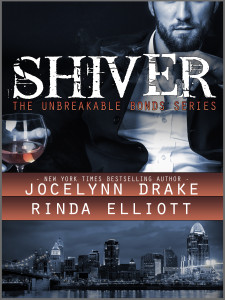 When I wrote my first series — the Dark Days series — I fell in love with Mira and Danaus. They so effortlessly channeled my darker side. They let me be angry and violent and passionate without all the fallout that comes with that stuff in real life.
But like all series… it had to end. It hurt to walk away from Mira and Danaus, even though they got their HEA. They were family. Old friends. A part of my soul.
Gage and the gang of the Asylum Tales, I figured out how to be a part of that series without it encompassing my soul. But still… I fell in love with Gage. He was a brother, similar to the two I already had but with his own quirks and eccentricities.
When I jumped into Unbreakable Bonds, I thought I'd be good. I thought I had a handle on it.
I was wrong.
Lucas is my spirit animal.
Or maybe I should say… Lucas is me. (Which makes for some interesting conversations considering the number of readers who've called Lucas an ass, but that's okay. He is an ass at times.)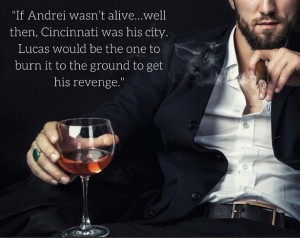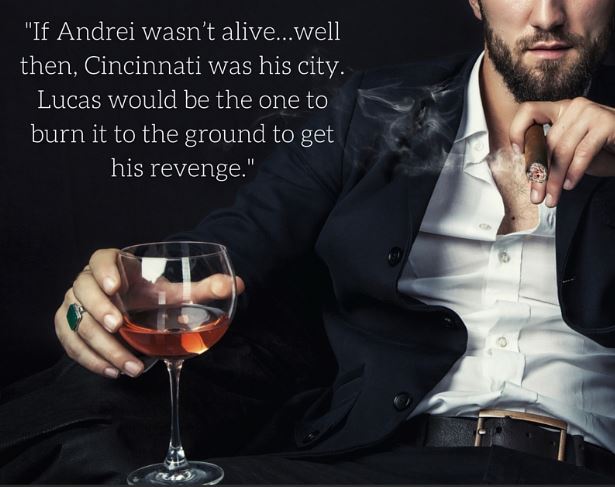 Lucas needs to protect. This needs was born out of his friendship with Snow. Snow was the first person Lucas truly connected with and he saw Snow's pain. He loves Snow as a brother and he needs to protect him from all attacks.
For Lucas, the need to protect manifests itself through control. He is purely a Type A personality. He's the Alpha. He is the one to walk into a situation and immediately take control. If he can wrangle the chaos and take charge, then he feels he can protect those around him.
But to do all that, it means that he at times has to be blunt, forceful, and overconfident. He walks in, immediately willing to be the villain so his friends don't have to play that role.
Well… I'm not naturally a Type A or an alpha and I don't like to take control, but I've found myself in more and more situations where I've become Lucas. I don't like being Lucas, but I'm getting pretty darn good at it. And at the end of the day… Lucas ended up being Lucas as my way of dealing with that reality. I think those cracks even show for Lucas when he's with Andrei.
Andrei is my balm.
Where Lucas is a ship cutting swiftly through the waves, Andrei is a duck bobbing easily on the surface. Andrei is smart and easy going. He has learned to roll with the punches (no pun intended) and think fast on his feet to deal with a situation as it develops. He's better at accepting that life is fluid and he has to adapt to the moment to survive.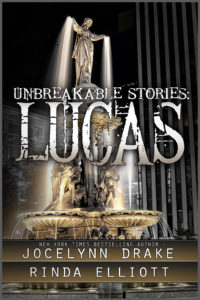 He understands when to step back and let his lover run. And, more importantly, he knows exactly when to get in Lucas's face and rein the man in. Neither is easy, but Andrei certainly makes it look that way.
There's a reason that I say MINE anytime Rinda puts up an Andrei picture on our Facebook Group (and it's not just because he's so sexy). Lucas is who I am. But Andrei is who I wish I could be.
If you've not gotten enough of Lucas and Andrei, don't forget that we're releasing a collection of short stories on June 21. To pre-order your copy of Unbreakable Stories: Lucas, click here.
And be sure to pop in next week. I think I'll visit with Rowe.