Life got busy. I'm not quite sure how it reached this point, but life has gotten suddenly brisk at the day job, and I find myself putting out random, unexpected fires in my personal life and then there's Torch — the rough draft is very nearly done. When the dust settles each night, I find myself collapsing in bed and wanting nothing more than to read for an hour and sleep.
So … that's what I've been doing… getting caught up on some reading. And sinc e I've managed to knock back a few books that I've fallen in love with, I thought I would share them with you.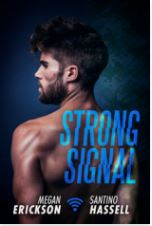 Strong Signal – by Megan Erickson and Santino Hassell
I loved this book. Garrett was gruff and tight lipped but I loved watching him fall for the sexy but reclusive Kai. It's the story a soldier who is about to finish his service and he finds himself unexpectedly falling in love with someone he met solely online. Garrett has to learn to find his place in the world after years in the Army. And then there's sweet Kai, the brilliant gamer who has developed agoraphobia. These two were so fun together and you see them coming out of their own personal protective shells just to be together.
Go. Read it now!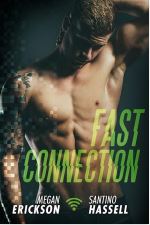 Fast Connection – by Megan Erickson and Santino Hassell
What's more than loved? I don't know, but that's how I feel about this book. It's the sequel to Strong Signal and I'll admit that I put off reading this one a bit. I loved Garrett and Kai. I wasn't sure how the authors could top that book. Plus, you meat Dominic in Strong Signal… and he was an ass. I kept thinking, there's no way they can make this ass interesting. Boy was I wrong! (I love with great authors prove me wrong.)
Dominic is newly exploring his attraction to men and he meets the sexy Luke – an older man with an established life, kids, and rules. Lots of rules.  And you melt watching Luke bend and break his rules for Dominic. And you melt to watch Dominic try to save his family even if it means putting his own life on hold. This was one of those few books that I immediately wanted to read again after I finished it.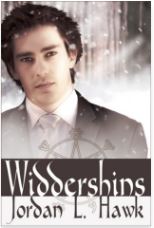 The Whyborne & Griffin series by Jordan L. Hawk
I could shoot myself for putting off reading this series. Seriously! So, I happened onto her Spectr series – a modern day paranormal series about demons, possessions, and sexiness. I LOVED John and Caleb. LOVED THEM! So… again… I thought… she can't possibly top Caleb and John. I won't enjoy the W&G series as much as Spectr. I've really got to stop thinking these things. If you're looking for something paranormal, please go check out the Whyborn & Griffin series. The first book is Widdershins, but honestly, just go buy the 3-book bundles. It's a better deal and trust me, once you read the first book, you'll just want to keep going. And the eighth book was just released! But I'm rambling…
Whyborne is a scholar specializing in languages and Griffin is a private detective. The two team up to solve a series of lethal paranormal mysteries. And of course, you get to watch Whyborne and Griffin fall in love over several books. What's more, the books are set near the turn of the twentieth century, I believe, so you've got the added fun of them being period pieces.  I am currently on the seventh book, Maelstrom. I honestly can't pick a favorite out of the ones I've read. Every time I think I've got a favorite, the next one just blows me away.
Those are some of my latest reading favs. If you want to see some of my other recent favorite books, you can go here or here.