Jocelynn and I have spent this past week at a wonderful plotting/marketing/writing retreat with our mutual friend, Rachel Vincent. We came in with lists of things to tackle together because we are normally in different states. So far, we have cleared a bunch of things on the list and will hopefully soon, have a few fun announcements! And we are truly having a wonderful time. I'm going to miss Jocelynn when she goes home. So here are a few fun pictures and some funny overheard comments for you guys!
Plotting Faces!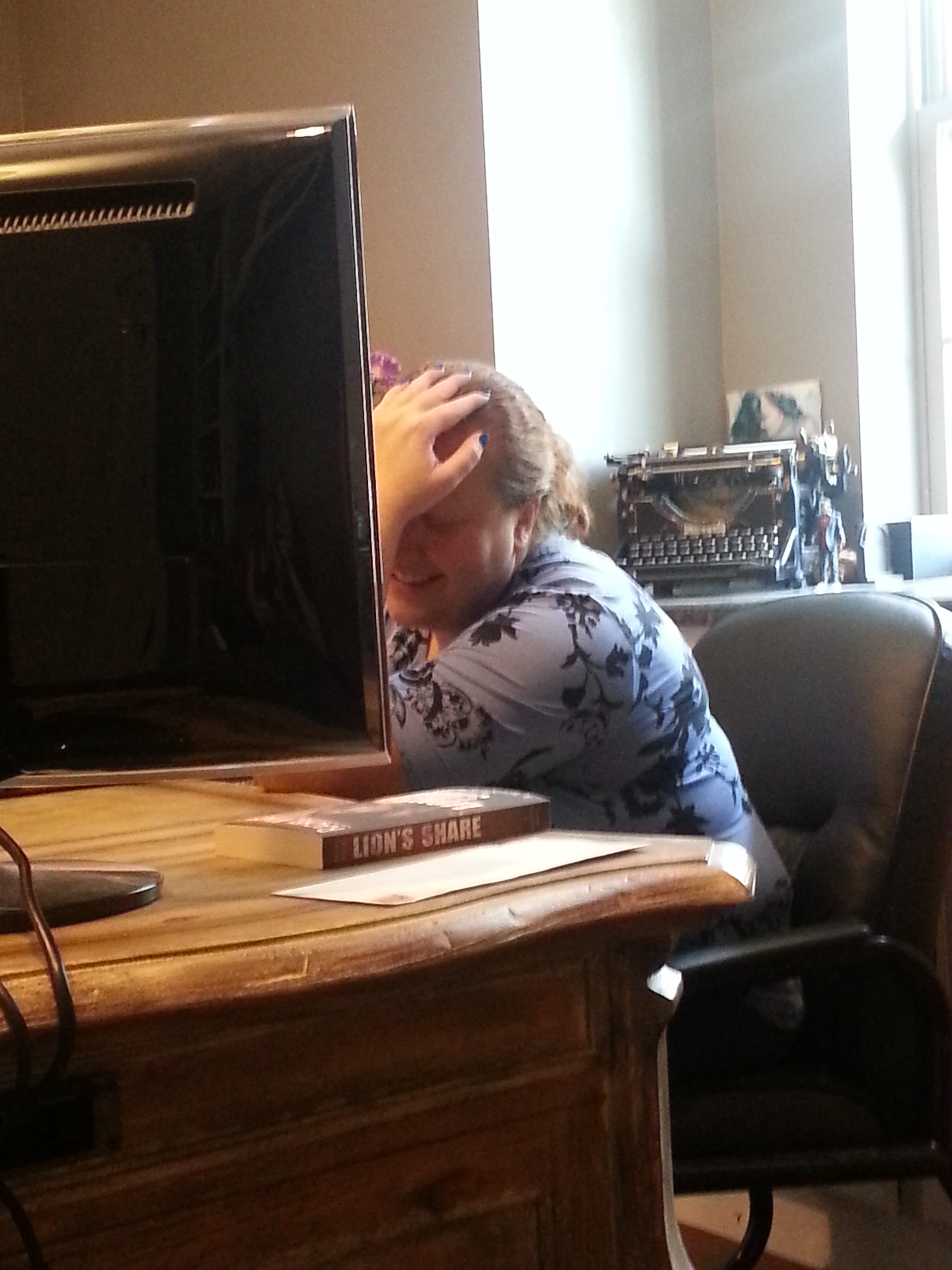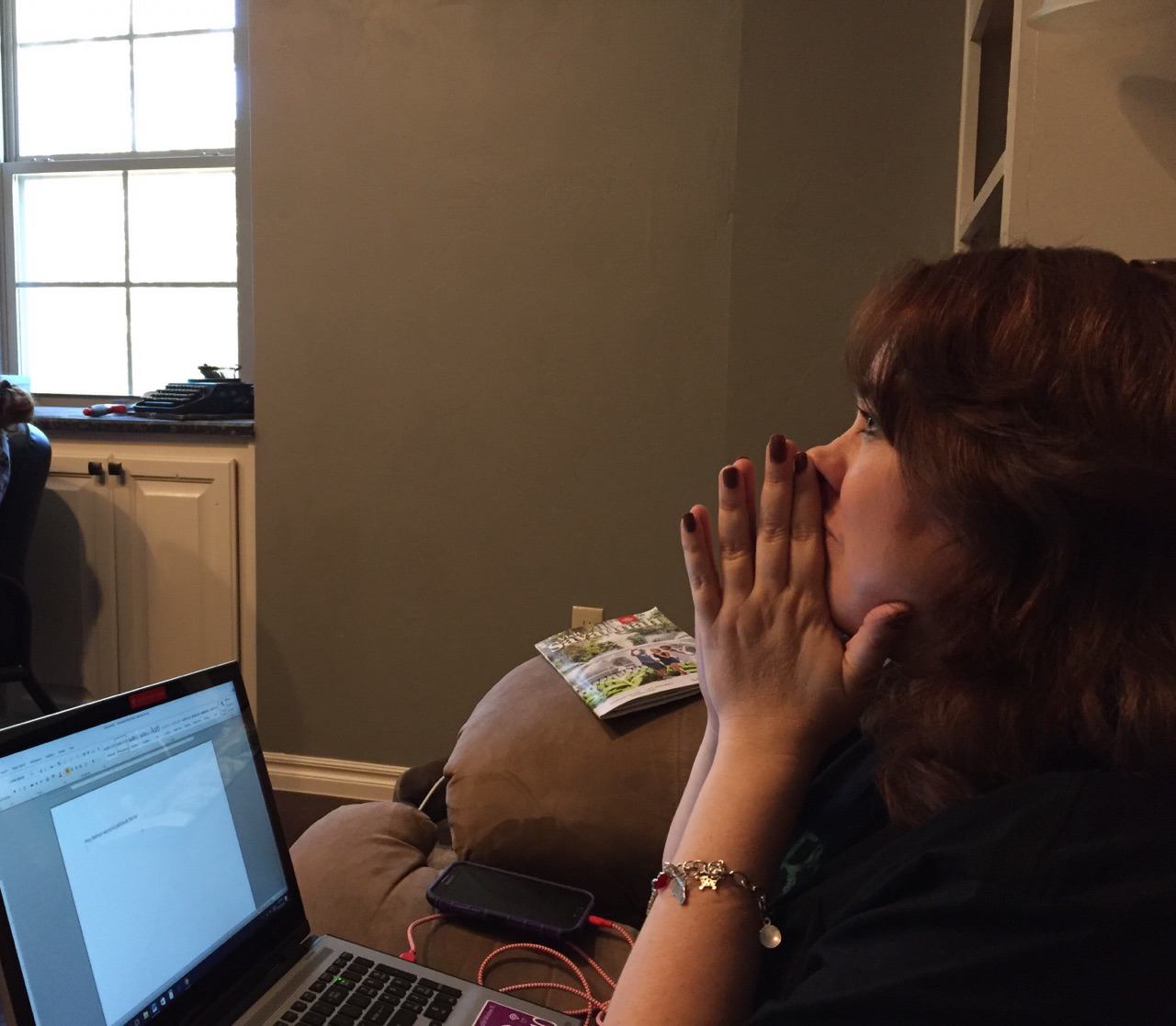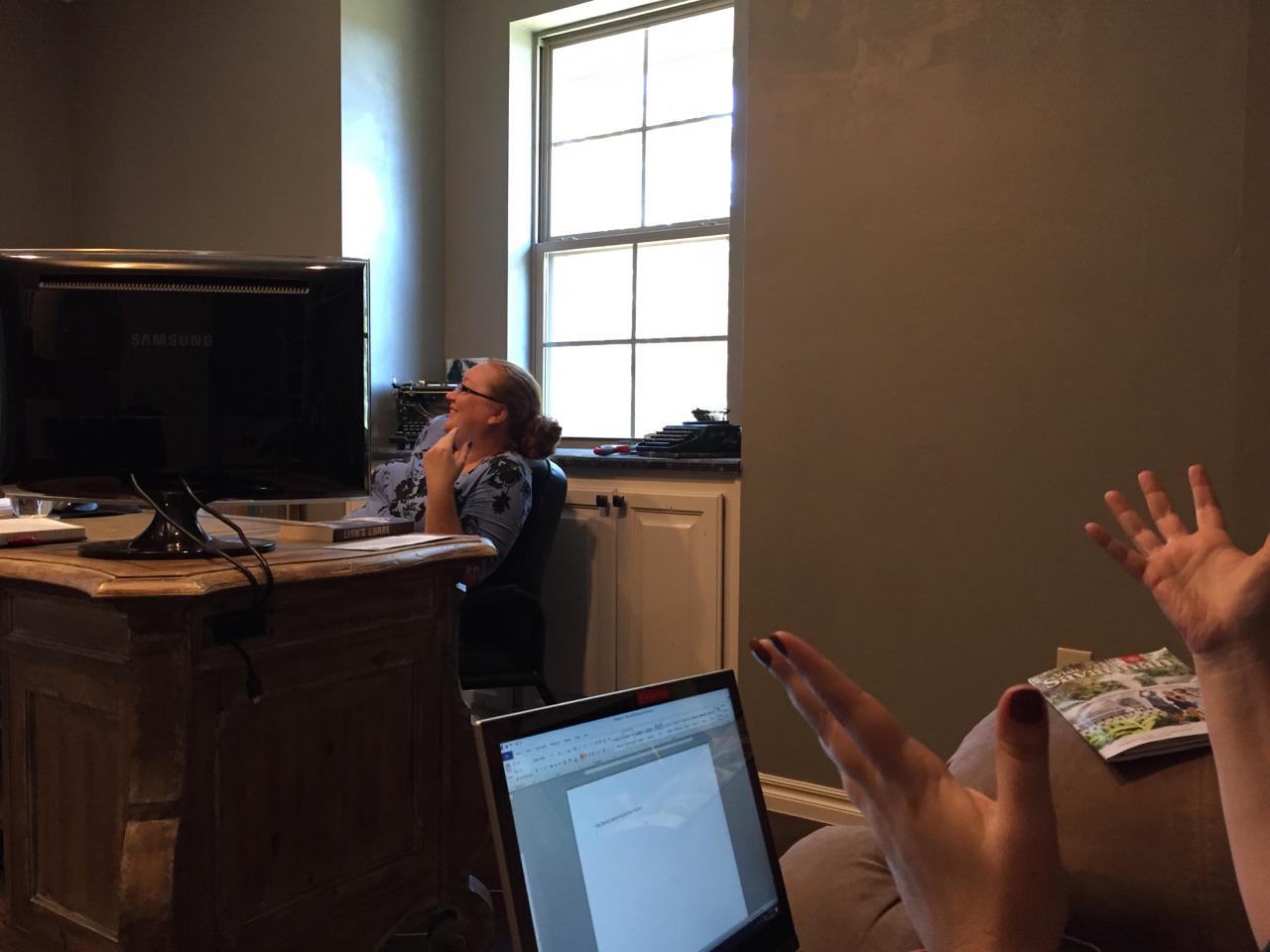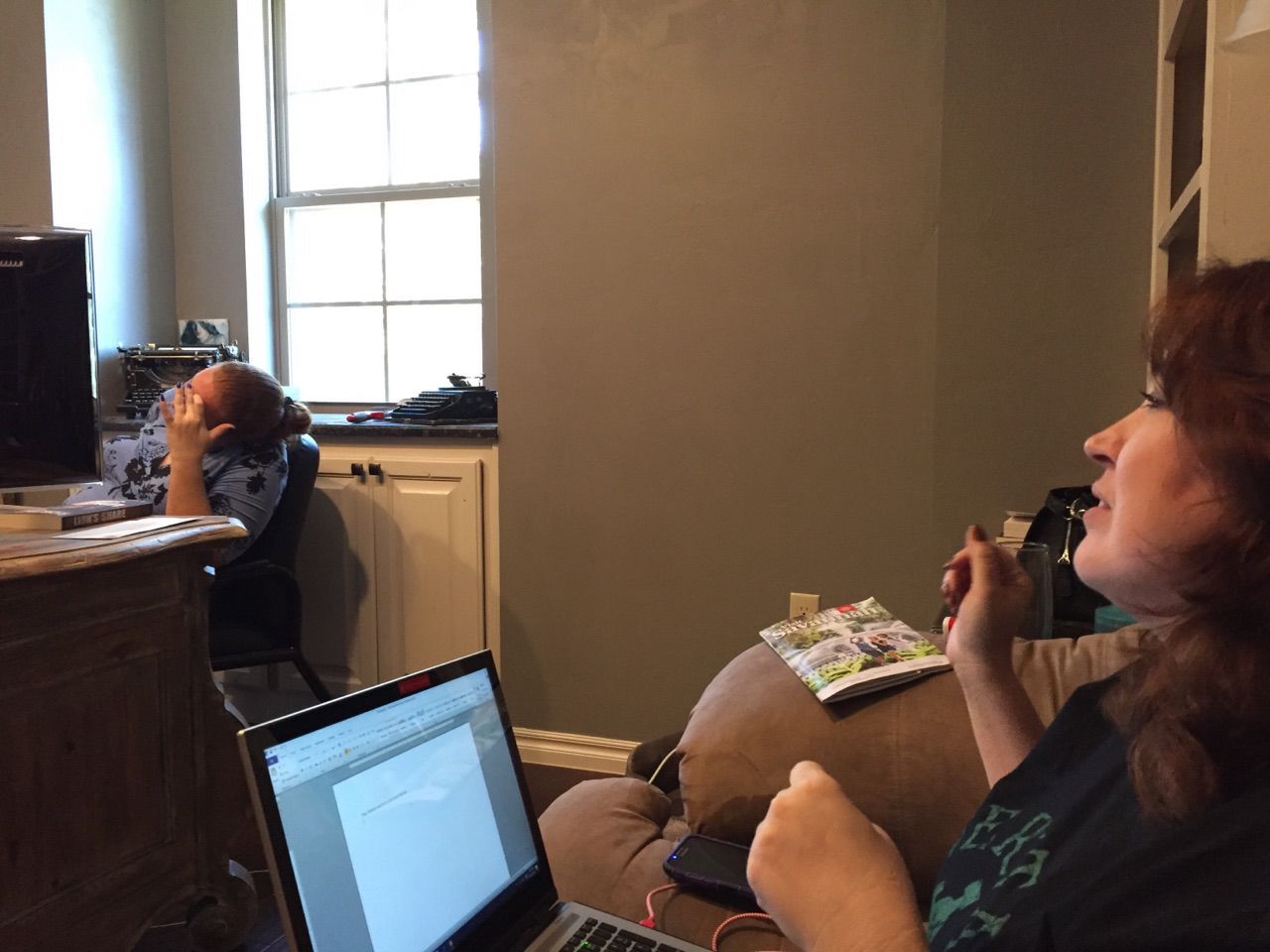 Jocelynn loves the wall of white board!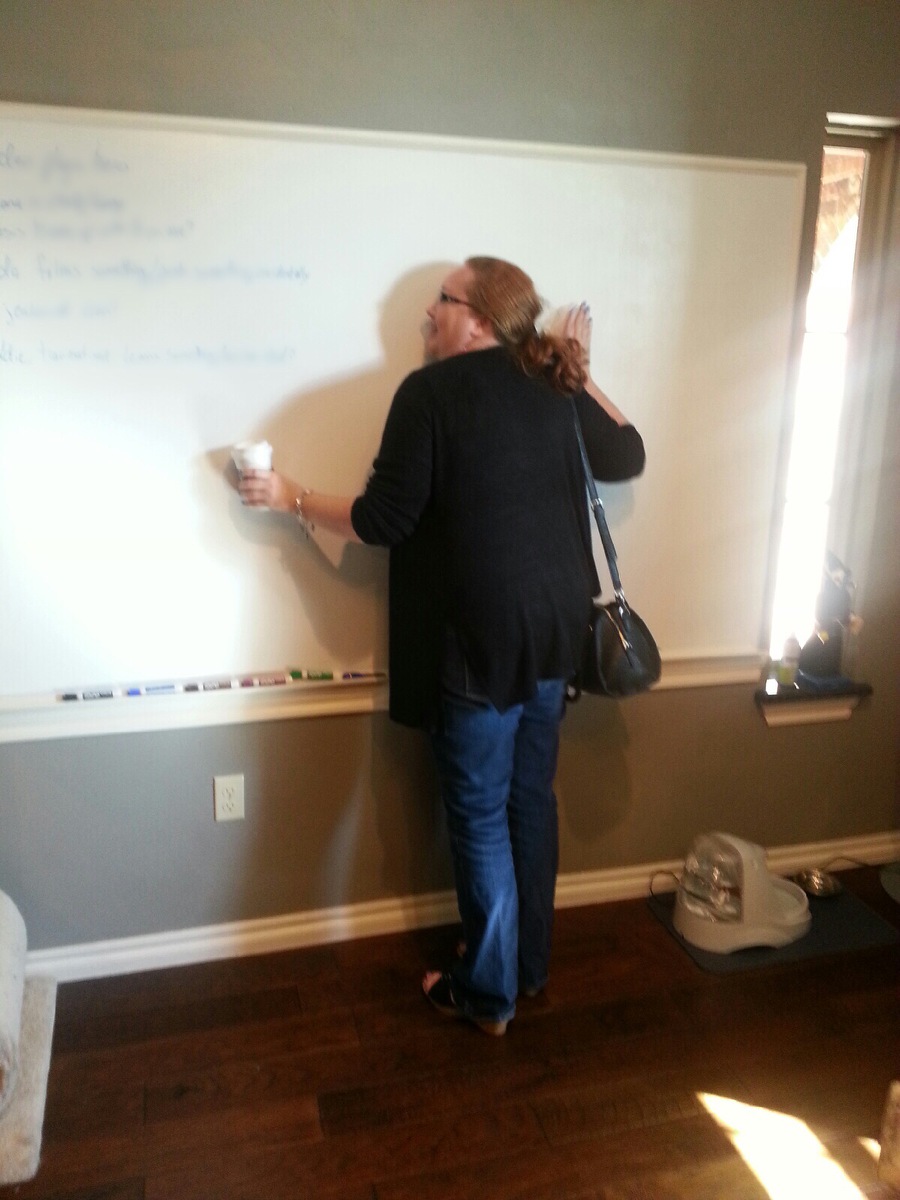 And these are the expressions you get while doing spot checks with your editors at Flat Earth Editing when it involves hilarious conversations during a love scenes!!!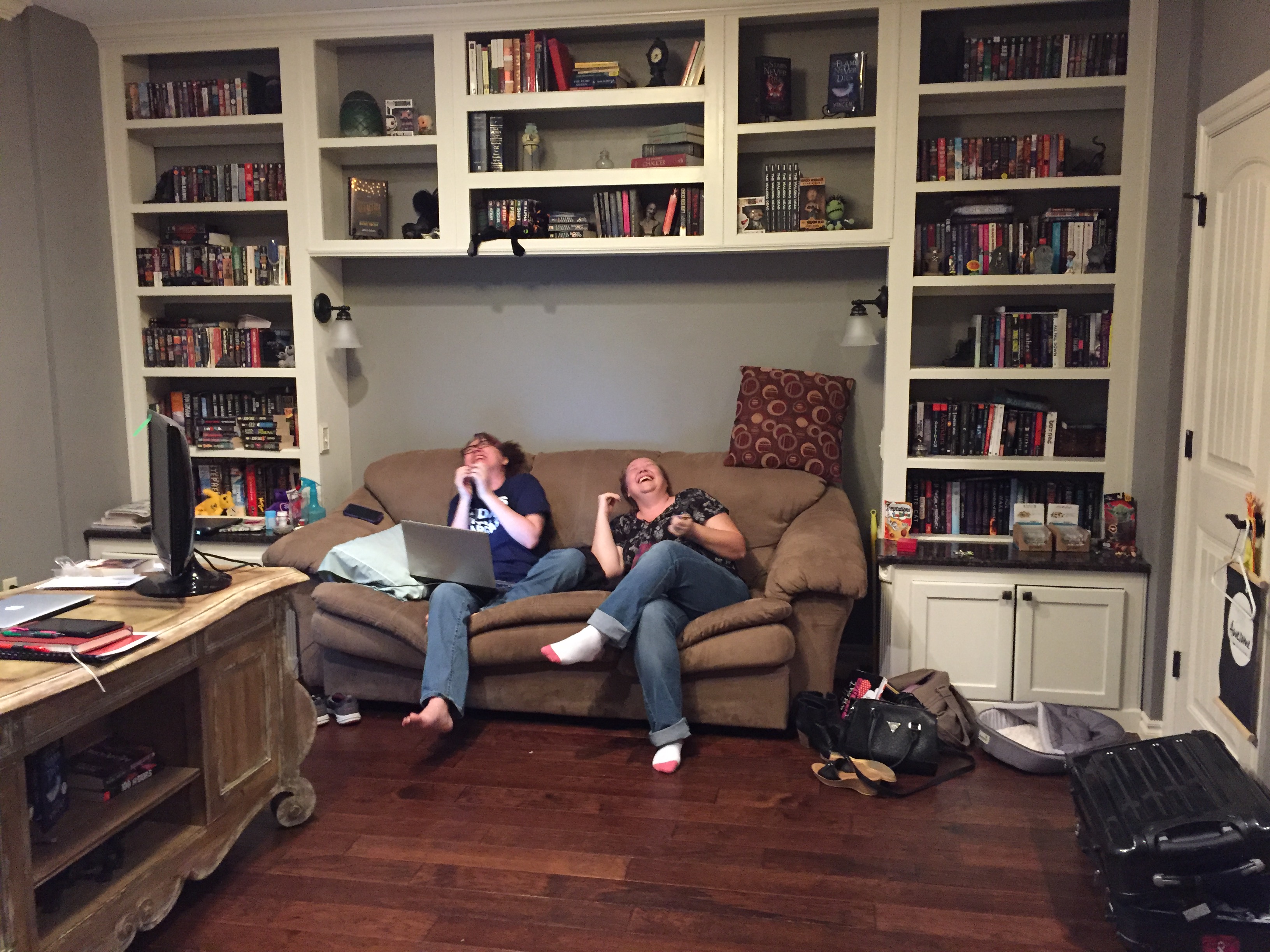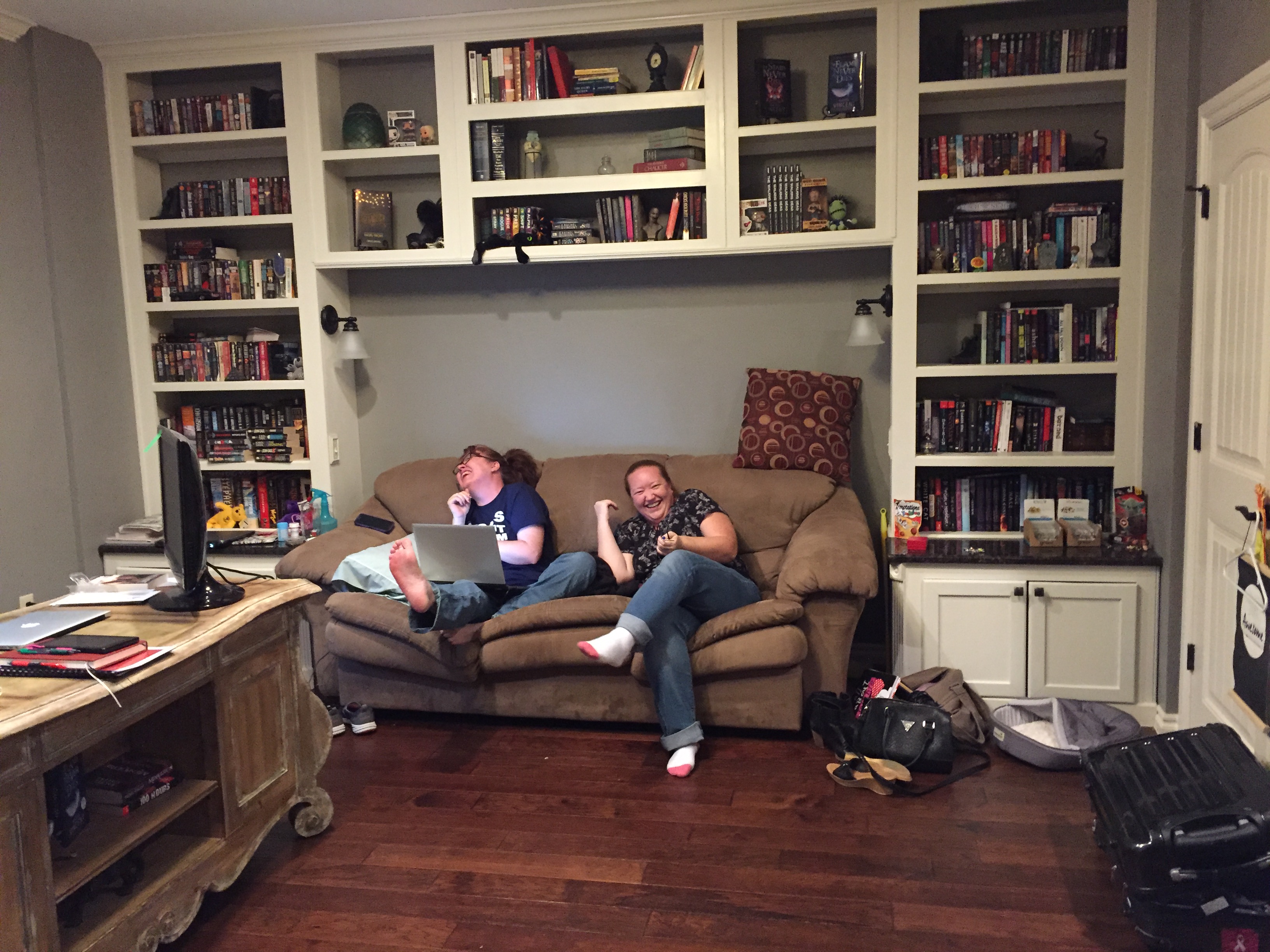 Random overheard comments:
Jocelynn. "It's sad that this will be the last Unbreakable Bonds book."
Rinda. "Probably not. You'll talk me into doing something evil."
Jocelynn. "Aw, that's the sweetest thing you've ever said to me."
Rinda. "It needs to come out a little more than that." Everyone laughs–she was talking about a sneeze at that point.
Rinda. "That's a good nuzzle. That's my favorite nuzzle right now."
Jocelynn. "Food fits everywhere."
Rinda to Rachel because of a seven year old critique of Rachel's book that had a sickening zombie scene. "Now you know when I look at you I see big, pendulous zombie breasts."
Rachel. "Thanks."
Rinda. "Why don't you dirty that story up."
Jocelynn. "No you do the dirty."
Rinda. "But you can dirty!"
Rachel during heavy Ian book plotting when we're talking about Lucas, Snow and Rowe reactions to certain things. "But Ian is a grown-ass man!"
Rinda. "Yeah, but… No, that's right! He can do whatever he wants!"
Rinda. "I've paid for it a few times. Just to see what it does."
Rachel. "I've never paid for it."
Jocelynn. "I want to torch _____."
Rinda. "No."
Jocelynn. "Then I want to blow it up."
Rachel. "That's just fire going… out."
Rachel. "Hey, Batman wants his plot back."
Rachel. "You're trying to fill holes with things you haven't done yet. That sounds like a bad line for erotica."