Rinda and I are taking a short breather. (I promise it's really, really short!)
In 2017, we finished Devour, Unbreakable Stories: Rowe, Unbreakable Stories: Ian, and Psycho Romeo – the first book in our new Ward Security series.
We're finalizing all our prep for the GRL Retreat (OMG! We're bringing so much stuff!)
I personally put the finishing touches on my next Christmas novella, Ice, Snow, & Mistletoe.
My brain wasn't ready to jump in and plot the second book of Ward Security. (But I'm getting there.)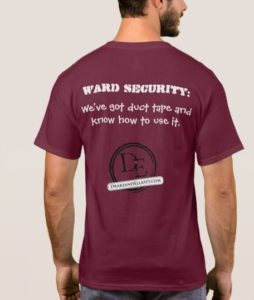 So while Rinda and I were letting our brains cool off from all the crazy, we decided to leap into a brand new crazy project.
When we were working on the Unbreakable Bonds series — and now the Ward Security series — we often said that the characters and their world feel real to us.
Ian has these crazy aprons and we want them. I want a little something with Shiver's logo on it so I could feel like I hung out at the nightclub one night with Lucas and Snow.
The first step was making the Ward Security T-shirts. (And I feel like Rowe would be proud of those.)
But we wanted more…
So we opened a storefront on Zazzle and offer some Unbreakable Bonds and Ward Security swag.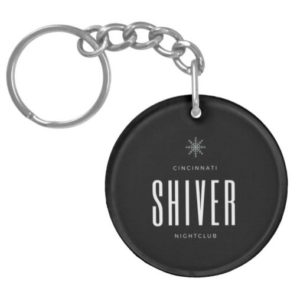 And it was like kicking open Pandora's box … but in a good way.
We started Drake & Elliott, which offers a diverse collection of Unbreakable Bonds and Ward Security items.
Now you can have a Ward Security T-shirt.
Or one of Ian's aprons.
Or a keychain with Shiver's logo to prove that you were there before it burned down.
Or a wine bottle stopper from Rialto to prove that you're a fan of Ian's cooking.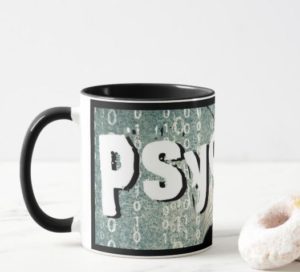 Don't worry. We're not going to quit our "dayjob" of writing books. We've got sooooo many books planned. We're going to be supplying readers with sexy romance and explosions for quite a long time.
But if you want a little piece of the boys, here's a way to keep them with you all the time. We hope you like the swag we created.
Check out Drake & Elliott.
And we sure to come back often in October. We'll be sharing secrets, insights, and snippets from Psycho Romeo as we get closer to the release date of October 27!