Christmas sneaked up on me despite my best efforts to balance personal life and two jobs. There was never enough time in the day to get it all done, but I have to admit … now that it's here, I'm glad to finally take a few days off, spend some time with my husband and fur babies, and relax. Let the brain recharge a little big.
But first…
Merry Christmas!
Happy Chanukah!
Blessed Solstice!
Joyous Festivus!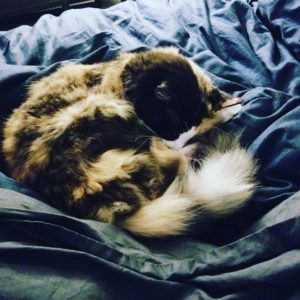 I hope that you are able to gather close with those that you love and appreciate the blessings that you have in your life. And even if you can't be with family or friends during this time of year, know that you are loved and not alone.
My husband and I might live far from our family, but we appreciate the lack of snow in our lives now. The door is open and there's a nice breeze blowing through today against a backdrop of a bright, blue sky.
I am happy to report that our family got a little bigger this year. In April, we lost our precious dog Max to renal failure. It was a slow recovery and we kept our Demona girl, AKA the Pretty Pretty Princess close. She enjoyed being an only child for a time.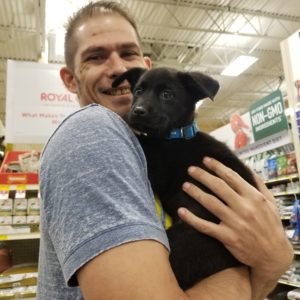 But on Saturday, we adopted Ace. He's almost 3 months old and they believe that he's a Lab/German Shepard mix. He is a very sweet, cuddly puppy who is already showing signs of being incredibly intelligent. In short, we are going to have our hands full with him.
Demona is slowly adjusting to him. She's never been a big fan of dogs, but she's generally tolerant. She just likes being queen of her domain and the dog needs to understand its place. For now, she's enjoying being bigger than him, but that's not going to last long.
In the meantime, Rinda and I have finished the rough draft of Dantès Unglued, book 2 of the Ward Security series. I've got a round of edits to do and then it's slated to go to the editors on January 1. We are hoping for a release at the end of January.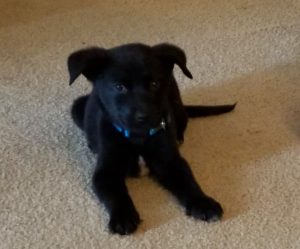 However, we are doing things a bit differently this time. We are not doing a pre-order. We are just going to push the button one day and announce the release. If you don't want to miss out on the release, please sign up for our newsletter. We only send it out when we have a book to release so we won't be spamming your inbox. Click here to get on our newsletter.
I may have also sent Rinda the first two chapter of Book 3 along with a rough outline. I'm ready to jump into the next book!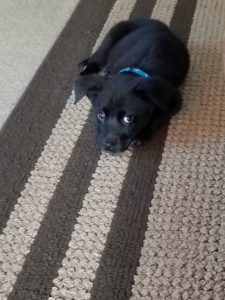 And if you're looking for a little holiday reading, you've got:
The Thanksgiving Story in Unbreakable Stories: Lucas
Mistletoe in Unbreakable Stories: Rowe
Devour closes with some holiday celebration
And then I've got my Christmas novellas…
I hope that you have a wonderful holiday season filled with love, laughter, and many, many books.