There's something special about Dr. Ashton "Snow" Frost and Jude Torres. We first Snow in Shiver, book 1 of the Unbreakable Bonds series, but we don't meet Jude until Shatter, book 2 of the Unbreakable Bonds series.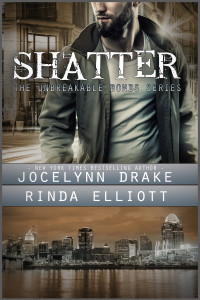 The world is falling apart for Snow. There's death, old ghosts, and a growing threat that is tearing his life apart.
But let's be honest…even with all of that, Snow is holding his life together by threads and that's with a lot of help from his friends. He's not the most balanced of characters. He's still carrying a lot of emotional baggage from his childhood and his friends are just helping him maintain.
That's not a life for anyone. Snow deserves more. He has to truly want it, and it starts with him finally believing that he's worth it, that he deserves more.
Jude Torres teaches him that. The rocky start to their love affair teaches Snow that he too deserves love. And the gaping hole in his heart finally starts to heal.
As we leave them at the close of Shatter, they are set on the path of happily ever after.
But I've always wondered what happens after a couple walks into the sunset. Do they learn to live together and deal with all the little things that frustrate and annoy? Do they learn to communicate and trust? Do they crumble under the weight of stress?
These are all things that happen in real life. Shouldn't the same rules apply to the characters we love?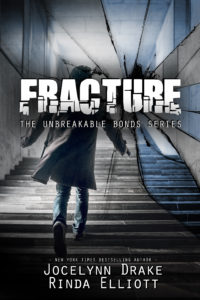 When I started working on Fracture with Rinda, I wanted to shine the light more on Jude. He's different from the other love interests that we've brought into the Unbreakable Bonds world. The other men are accustomed to being in the middle of a fight.
Andrei is a former fighter turned bodyguard. He's always on the lookout for trouble and has trained to know how to end it.
Noah is a former Army Ranger. The man is walking trouble.
Hollis is a former cop and is damn good at jumping into the middle of trouble and firing off shots.
But Jude, as a paramedic, is accustomed to high-stress situations and saving lives. He's not accustomed to being the one to dole out pain and death like the others.
And when you look at Shatter, he was pulled into a situation where he was out of his depth, but he stuck by Snow because he loved the man. That results on a weight of guilt and responsibility on Snow's shoulder.
I wanted to take a look at a situation where Jude is the one jumping into the chaos and Snow is following Jude out of love. How does Jude react to that weight of guilt and responsibility? How does it impact their relationship? And how does he react when he's faced with the man causing all the pain and torment?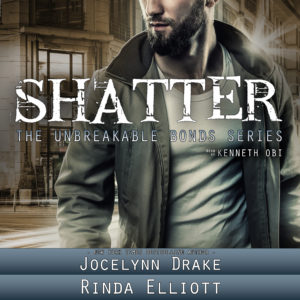 Fracture was a great chance to take a closer look at the amazing bond between Snow and Jude. It was also an interesting chance to take a closer look at Jude and find out more about how the man ticks.
If you haven't picked it up yet, you can find it here. The book is available in ebook and print.
We are steadily releasing audio books for each of the Unbreakable Bonds books. Shiver is now available and Shatter will be available in early May.
And stay tuned for more news on what's coming out next.