Ward Security has an eclectic collection of employees. When you grab a series that focuses on a security company, you tend to think that only the bodyguards  have all the fun and action. But as hacker Quinn Lake proved in Dantes Unglued, all the employees can be sucked into the adventures, car chases, explosions, shoot outs, and sexy moments that the bodyguards are experiencing.
When it came to Killer Bond, I wanted to focus on one of the quieter and more introverted members of the Ward Security family. Daniel Hendricks made his first brief appearance in Sadistic Sherlock when he helps to decode the threats against Dominic Walsh.
Before Killer Bond comes out on May 24, I thought I'd give you a little bit of a taste of who Daniel is.
Daniel Hendricks
Age: 29 years old (04/12/90)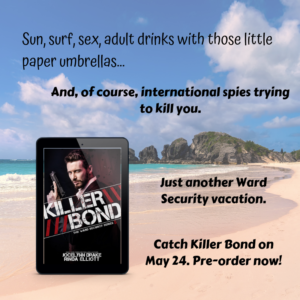 Height: 5' 11"
Eyes: Green
Hair: dark blond
Facial hair: clean shaven or light scruff
Tattoos: None
Body: Muscular with long, lean build like a swimmer's. Uses the gym at Ward Security every morning. Enjoys swimming and cycling during the warmer months
Bio: Daniel is the youngest child of five. He has four older sisters and they have always been incredibly overprotective of him. The smallest age gap is four years and the largest is ten.
Daniel has always been an introverted, bookish sort of person. He likes reading, though it's mostly nonfiction, and he loves to solve puzzles. It doesn't matter if they are codes, jigsaw puzzles, riddles, or even puzzle boxes. The harder, the better.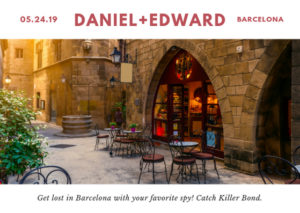 He has also always had a knack for math. When he started college, he was torn between studying mathematics or going straight into business/accounting program.
However, when his father's hardware shop was accused of money laundering by the federal government, he knew he had to go into criminal justice with a goal of becoming a forensic accountant. He wanted to not only catch the actual bad guys, but also know how to help people who were falsely accused. He got a dual bachelor's degree in criminal justice and accounting from Penn State.
Out of college, he was recruited by the FBI. He completed the six-week training course and was sent to work out of D.C.  The work proved to be a thankless, tedious grind. Unfortunately, he felt that office politics had more control over the trajectory of his career than his own skills. Daniel has never been much of a people person. Numbers made more sense to him.
After four years with the FBI, he left and was immediately recruited by Rowe Ward. His boss never told him how he discovered Daniel. Rowe just has his sneaky ways.
He loves working at Ward Security, even if it is incredibly chaotic at times. There are zero office politics at play at Ward Security. Rowe and Andrei won't tolerate it. They give responsibility and promotions to those who work hard and prove they can handle the added weight.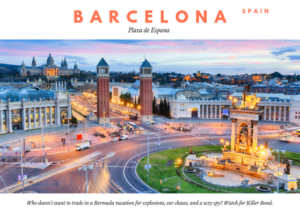 Daniel feels that the men and women he works with at Ward Security are good, hard-working people who believe in doing the right thing, even if their methods aren't always legal. He knows that these people would do anything to help him.
Unfortunately, Daniel doesn't feel incredibly close to his coworkers, particularly the bodyguards. They are mostly a loud, gregarious group prone to practical jokes and rough-housing. He largely feels intimidated by them. Yes, he works hard to be in great physical shape, but he took only enough weapons and fight training in the FBI to pass the tests. After that, he was content to sit behind a computer and let all those skills rot in the back of his brain. He has avoided all the training classes at Ward, and luckily Rowe hasn't pressed him about brushing off his so-called skills.
The group Daniel is closest to is the IT/hacker team of Quinn, Gidget, and Cole. They are quieter and more computer and numbers oriented. He occasionally will help them with codes and puzzles, like the one that troubled Dominic Walsh.
For the most part, Daniel's day to filled with regular accounting duties for Ward Security, some occasional forensic account for Ward clients, and some forensic accounting work he had done jointly with the Merleau Detective Agency.
Daniel is a romantic at heart. He believes in love at first sight and being swept off his feet. As a result, he's been burned a couple of times by men who used him and then walked away. He tries to be cautious, but he has an incredibly soft heart. As he nears 30 without ever being in what he'd consider a stable, long-term relationship, he's begun to question whether he will find "the one".
But when he finds that one guy to build a life with, he wants the whole cliched package of house, dog, and kids.
If you want to read about Daniel on a wild adventure with a spy, be sure to pre-order Killer Bond.