Do you love audio books?
If you're a fan of audio books, we've got a great new on for you.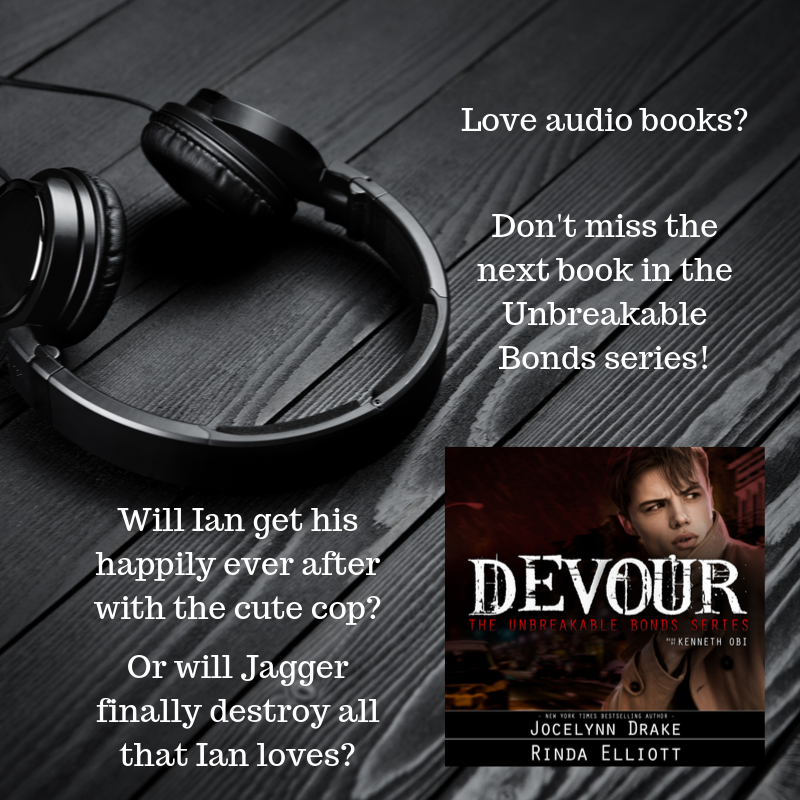 The audio book for Devour, book 4 of Unbreakable Bonds, on audio and I freaking love it.
But I'm also excited about how our narrator Kenneth Obi has brought Ian and Hollis to life.
If you haven't grabbed your copy yet, you can find it here.
We are currently working on getting Blaze, book 5 of the series completed, and hope to have it completed in December for an early 2020 release.
And if you haven't started listening to the Unbreakable Bonds series yet, now is a great time. Also if you've already bought them on ebook, you can get the whispersynced audio book at a reduced price.
Click here for:
What's more, you can also pick up four of the Ward Security books on audio now too!
Don't miss a second of the action!
And stay tuned…we will soon have more information regarding the final book of the Unbreakable Bonds series.