When Jocelynn and I first started discussing these books, she shared her vision of Lucas and Andrei. I have to say that I fell for Andrei pretty fast. He's strong, tough, quiet, and for a man who has always had to struggle, he's surprisingly good humored. And SEXY AS HELL.  He doesn't mind standing in the background, watching. He's also the first to put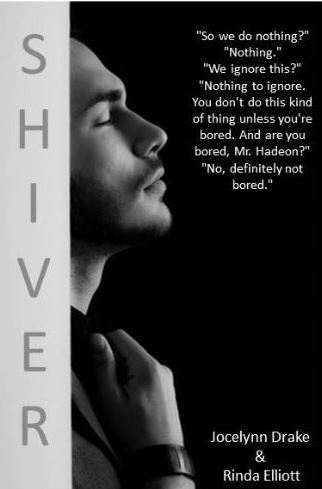 himself in front of someone he cares about.
This lovely man has no idea what he's getting into taking on this job to protect Lucas.
So, what can we tell you about Andrei Hadeon?
He had dreams of being a fighter.  He grew up smaller, shorter, thinner than many of the other boys and he spent too much of his life settling disputes with his fists.  By his teens, his growth spurt finally hit and he put on considerable muscle while at the same time pursuing a variety of fighting styles.  He idolized Bruce Lee, Royce Gracie, and Ken Shamrock. He studied Brazilian jiu-jitsu, Muay Thai, and Jeet Kune Do. Fighting gave him a sense of control and strength.  However, his dreams of becoming a professional fighter were cut short during his seventh amateur fight, when he badly injured his knee. The doctor warned him that he'd never fully recovery, limiting both his speed and strength.  His amateur record was 12-2.
It was while he was at loose ends, trying to find something to do with his life outside of working as a bouncer for nightclubs, that he was recruited by Rowe Ward to join his security force.  Rowe needed someone who could easily handle himself in a fight, keep a level head in a tense situation, and didn't mind a little danger. Bored and having no real desire to linger in the bar scene, Andrei took the job with the idea that it would be a temporary position until he figured out what he truly wanted to do with his life.  Unexpectedly, he found that he liked working for Rowe.  And at Rowe's insistence, he has taken online courses to get his bachelor's degree in business management. While Andrei isn't overly interested in business, he is considering starting his own fight school.
Andrei is an only child of working-class parents. His grandparents moved from Cluj, Romania when the nearby mines shut down. His father was a factory worker and his mother worked as a receptionist in a doctor's office. Andrei has never been to Romania, but he does speak fluent Romanian.
He's largely a loner.  He has many acquaintances but no one that he regards as a close friend. He has been in romantic relationships with women but they have never lasted for more than a few months.  He is adventurous and sexually open, describing himself as bi-curious. He has never a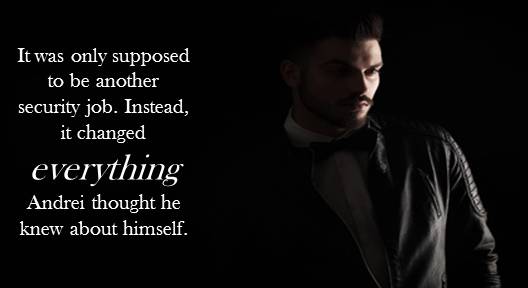 ctually considered dating a man.
Until he meets Lucas Vallois.
We can't wait for you to meet Andrei! His first appearance will be in SHIVER(book 1 of The Unbreakable Bonds series), coming out October 27. To read a description of the book, please click here.
Pre-order your copy of Shiver fromAmazon, Barnes & Noble, iBooks, orKobo now.