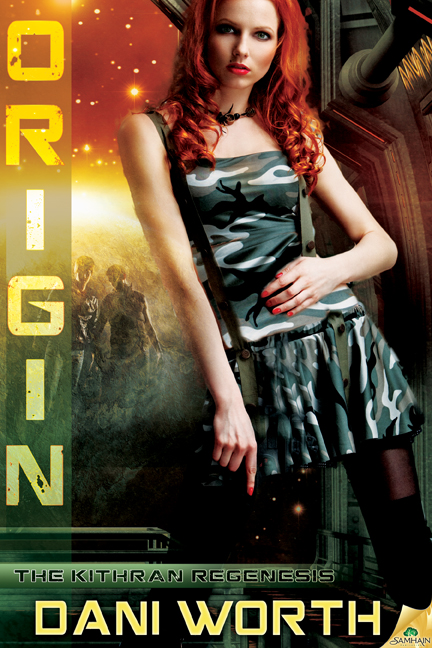 In the race for freedom—and love—there's no holding back.
The Kithran Regenesis, Book 4 (Can be read alone!)
After fourteen torturous years as a slave on a galaxy roving entertainment ship, Siri carries only vague memories of parents who loved her, Gwinarian food, and her beautiful home planet of Kithra.
When two space pirates burst into her owner's room, the choice they offer her is all too easy: stay and face government questioning about the two intruders, or take a chance and go with them.
Claybourne and Anders had planned to help expose the pleasure ship owner's involvement in Kithra's destruction. But when they happen upon Siri, saving one of the last—and most beautiful—of the Gwinarian race takes precedence.
Siri tastes freedom long denied…and temptation to succumb to the deep sexual tension vibrating between her and her two liberators. Clay and Anders take pleasure in letting her take the lead in rediscovering the power of intimacy.
But there are more secrets to uncover, and Siri senses that the closer they come to the truth, the closer she comes to the most painful choice of all—to let her pirate lovers go.
Warning: Sexy human space pirates. An acerbic-tongued crew. A beautiful wounded alien woman. M/M/F sparks galore, and interplanetary intrigue.
Where to buy Origin:
Barnes and Noble
Samhain