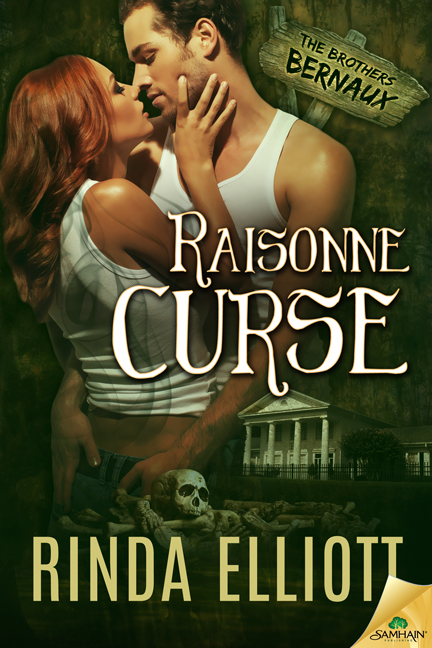 Raisonne Curse
The Brothers Bernaux, Book 1
For the past five years, Elita Raisonne has been on the run from a curse that started with her grandmother, and gradually reached out evil tendrils to kill her mother and her aunts. Now, healing from another nasty accident, Elita can feel the curse coming for her like icy breath on the back of her neck.
Her only hope: trek deep into Louisiana's Atchafayala Basin and ask the mysterious Bernaux brothers for help.
Pryor Bernaux takes one look at the black smudge clinging to Elita like a shroud, and recognizes the work of a powerful hex worker. Together, all three Bernaux brothers could easily break it—if Mercer and Wyatt weren't away.
As the curse sinks deeper into Elita's soul, Pryor realizes time is running out for the beautiful redhead who makes him want things he and his brothers swore they'd never have. He has no choice but to help her. But the magical backlash is torture. And without his brothers' help, it could even be deadly.
Warning: Keep a cold beverage on hand, because the bayou isn't all that's hot and steamy in this book. Deadly hexes, naked spellworking, mouthwatering court-bouillon, and sexy Cajuns will curl your toes…and maybe your hair.
Want to get your own copy of Raisonne Curse?