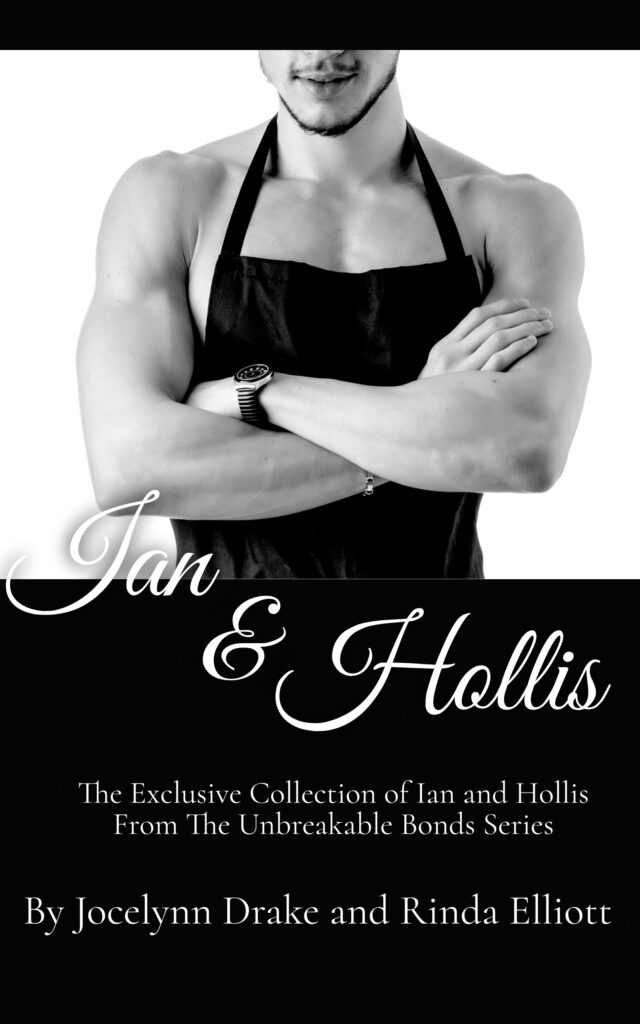 Ian & Hollis
Special Edition
Chef Ian Pierce is one step closer to getting the scruffy, snarky cop who has been haunting his dreams into his bed.
But everything comes crashing down when he's nearly kidnapped by a crime boss.
Now he and his friends are on the run, looking for the key to taking Boris Jagger down once and for all.
Police detective Hollis Banner was enamored of Ian at first sight. He's kept his distance, knowing the gorgeous, self-confident man was out of his league.
Yet there's no standing aside when Jagger escapes a police raid. Jagger's world has been destroyed and he's fighting to eliminate his one loose end — Ian Pierce.
Hollis will do whatever it takes to protect Ian as they escape to a safe house with a couple of Ian's nosy friends.
Now Ian must race to unlock painful memories, which could contain information to ruin the very last of Jagger's illegal operations forever.
But will the truth about Ian's past destroy any future he might have with Hollis?
Author's Note: Ian and Hollis is an exclusive duet including the fourth full-length novel (Devour) and the short story collection (Unbreakable Bonds: Ian) of the Unbreakable Bonds series available for a limited time. It features explosions, action, nosy friends, dark memories of physical abuse, the Masters of Mayhem, great cooking, and two men destined to be together.