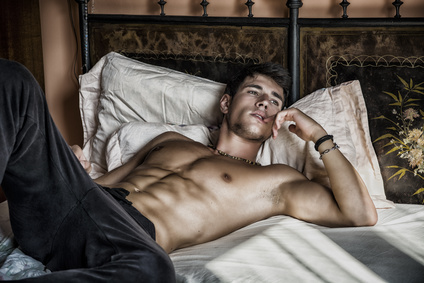 Ian Pierce, the youngest of the friends at twenty-seven, knows he's lucky to have found the men who make up his family. Without them, he wouldn't be the chef of his own restaurant at such a young age—and without them, he might not still be alive. As far as Ian's concerned, his past began with them because most of what came before isn't worth space in his memories.
Lucas, Snow and Rowe are amazed he's been able to keep his caring, sweet personality despite the rough hand he'd been dealt and they don't want anything to tarnish that. They tend to put their noses into his business more than he would like, but Ian puts up with their close attention because he loves them. He knows he's a lot stronger than they believe and that eventually, they'll come to understand that.
He's dealt with his personal demons, knows what he wants , and is willing to work hard for it. He's also a dreamer, determined to keep that part of himself intact. He loves food, started cooking in his early teens, and has a flair for combining ingredients. With Lucas's help, he's living his biggest dream of sharing the dishes he creates. Others in the business expect his restaurant, Rialto, to fail with such a young owner, so he's fiercely determined to prove them wrong.
And now that he's living that dream, he's ready to move along in his personal life as well. He wants someone to fall in love with who will not only put up with his crazy work schedule, but who will also be ready to deal with his trio of overly alpha friends because they are a package deal. A package deal of three who can't seem to see him as anything other than a younger brother who needs protection.