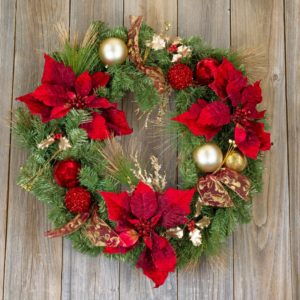 December has been a whirlwind of activity. There's been travel and nominations and giveaways and new stories…
I thought I would just pop in today to make sure that you haven't missed out on any of the goodness.
The Novel Approach is a wonderful blog and they are celebrating their five-year anniversary. To help in their celebration, we gave away five books – ebook copies of Shiver, Shatter, Torch, Unbreakable Stories: Lucas, and my stand-alone Christmas novella, Walking on Thin Ice. However, you can still go to their blog and read the free except of Walking on Thin Ice.  In addition, they have several great giveaways that are still open! Go to The Novel Approach and try to win some awesome books.
Two Chicks Obsessed is another fabulous blog and they are celebrating their 12 Days of Kissmas. Here, you can read the second free short story for Rowe and Noah titled "Mistletoe." In addition, we're giving away one Unbreakable Bonds ebook or a copy of Walking on Thin Ice. They also have a grand prize giveaway. Click here to read the short story and enter their giveaway.
Vote for your favorites!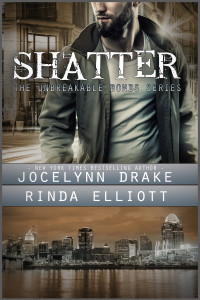 Gay Book Reviews does a wonderful favorites list for each year. Rinda and I have made the list for favorite authors of 2016 and Shatter has made the list for favorite book of 2016. It looks like voting is still open. If you've got a moment, please go vote for your favorite books here and you can vote for your favorite authors here.
New short story collection coming soon!
Rinda and I have been hard at work on the collection of short stories and novelette for Snow. The collection is with the editors right now and my fingers are crossed that we'll be able to show off a cover and provide a pre-order link before Christmas. Right now, it's looking like it will be just a little bit longer than Unbreakable Stories: Lucas and chock-ful of the sexiness you've come to expect from Snow and Jude.
We are also working on a print edition of Unbreakable Stories: Lucas and it should be available very soon.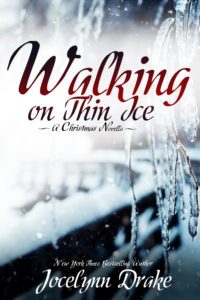 Need a cozy Christmas story?
Sometimes I just need something warm and sweet. That's why I wrote Walking on Thin Ice. It's a stand-alone Christmas novella that is outside the Unbreakable Bonds series. If you're looking for something warm and snuggly as you wait for the next Unbreakable Bonds story, you might want to give it a try. Click here for full details.
And finally … Ian
Just to keep you updated, Rinda and I are hard at work on DEVOUR, book 4 of the Unbreakable Bonds series. We know that everyone is anxious to get Hollis and Ian's story. We are still aiming for a Spring 2017 release for this book. We'll keep you updated and provide the occasional sneak peek into the book as we get closer to its release.