It's here! It's finally here.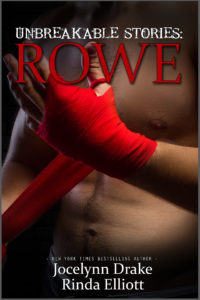 Happy release day for Unbreakable Stories: Rowe!
While Devour might be the final book of the Unbreakable Bonds series, we still have short story collections to give us little glimpses of the boys lives together after all the bullets have stopped flying and the buildings have stopped burning. Of course, it's always hard to walk away from any of the Unbreakable Boys, and Rowe and Noah are definitely no exception.
For this short story collection, we have included previously released short stories: Gotcha (now sexier), Piece of Pie, and Mistletoe (also made hotter).
As for the brand new stories, you will be getting:
Haunted – this short story takes Noah and Rowe to a little town in Alabama where Noah grew up with his grandmother. You'll finally get a better look at Noah's childhood and some of his early heartbreak.
Screw the Dragon – Noah decides to target Andrei at work for a practical joke and has to pay the price for it. Yet…I don't think he minds the outcome too much.
The Color in Noah's World – Noah is stuck on a job overnight, taking him away from Rowe, but the two men find a way to make a connection even though they are miles away from each other.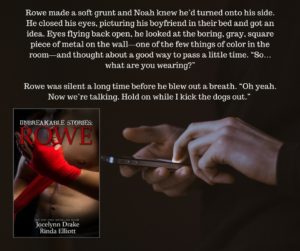 And, of course, the novelette – There Goes the Security Deposit. This time, we've put the boys on a boat for a short vacation and, naturally, shenanigans ensue. Trust me, you don't want to miss out on superglue and midnight skinny dipping.
Don't miss a second of the fun this release day! Click here to grab your copy of Unbreakable Stories: Rowe. It is currently available in both ebook and print formats.
After you've read Unbreakable Stories: Rowe, you can also join our Facebook Group Unbreakable Readers, where everyone will be chatting out their favorite parts of the series.
And don't forget that later this summer, we will be releasing Ian's collection of short stories: Unbreakable Stories: Ian.
We've already released the first free short story, Midnight Perp. We will be releasing the second one later this week. You can catch up on all the free short stories and all the details of the Unbreakable Bonds world here.
Happy release day and happy reading!