We get this question a lot. This was originally a post we wrote for a guest blog for Sloane Kennedy, but I'm going to post it here for easy reference.
Drake and Elliott's Number One Question
How do you two write together?
 When we first started out, we had a specific idea of how we'd write our Unbreakable bonds series. We'd each take two of the four characters who make up the main group and we'd write their books. Here was the split:
(These images were created before Noah, the love interest in Torch, was revealed.  I used them in a post on our blog about how we write together in the beginning. This is an updated version because our work habits have changed. )
We started out with Jocelynn writing the bulk of the rough draft of Shiver and me writing certain scenes or chapters.  Then, I would write the bulk of Shatter and she'd write certain scenes or chapters. We'd both revise. I know, crazy, right? How can two writers with very individual styles and egos do that? It's not always easy. We occasionally don't agree on scenes or plot points. I once rewrote an entire section of hers and she once tore apart an entire chapter of mine. These things happen and funny enough, the other is usually right. As all writers know, the work is subjective and sometimes an outside point of view helps show when something doesn't work. We had editors for that in the past.
With these books, we have each other.
Jocelynn and I have the same vision for these stories and the same love for the characters. If anyone were to overhear our plotting phone calls, they'd think we were talking about real people. The thing is, they feel that way to us. We can only hope that's the way they come across to others.
No matter who writes a scene, we both make sure to thread some of the others voice into it. We add random sentences, dialogue, settings—anything goes. By the time we finish a book, we're both found in the story throughout. It gets to the point we sometimes forget who wrote what sentence.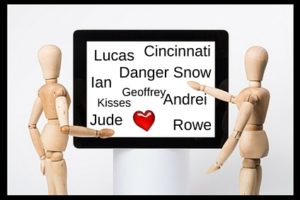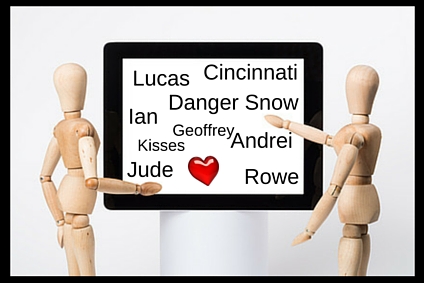 With Torch, the third book in our Unbreakable Bonds series, things changed. By this time, we'd picked up on each other's strengths and decided to write to those. The rough draft is now about fifty-fifty. We'll do an outline and choose who wants which chapters and then we divvy them up. Now, we still don't "only" write to each other's strengths. If someone really wants to take on a certain scene, we swap. But in the end, we still both revise and we make sure each voice is in every scene.
After spending most of her life there, Jocelynn knows the Cincinnati area well. She'll go through and add neighborhood and city flavor. I've never been, so I take it as a challenge to try and get some of that myself into the scenes before they go to her. I'll walk streets in Google Earth, read blogs—anything I can find. It's a trip to see if I got it right, but she'll still go through and add that little extra something that makes the city come to life. We really wanted the setting in Unbreakable Bonds to be like another character and we love hearing from local readers who enjoy seeing the places they know and love in the books.
We still do tend to gravitate to individual characters, so we pay extra special attention to them in scenes the other has written and when something isn't working, we get on the phone and hammer it out.
It's a long and sometimes chaotic process, but it seems to be working for us. So much that we've decided to keep working together on a spin-off series to Unbreakable Bonds called Ward Security. Each book will be a standalone MM romantic suspense and feature characters who work for Ward Security. And this leads me to the second question we get the most.
Will there be a story for Sven and Geoffrey?
 Update: We all know that answer to this one now. YES!