Rinda and I fell in love with Royce Karras and Marc Foster from the very first moment they stepped onto the page. We love all of our boys from both the Unbreakable Bonds series and the Ward Security series. But sometimes, you just meet characters that reach right down to your soul. They speak to you in a way that you don't expect. They have a story they are so desperate to tell that they grab you and won't let go until all the words have come pouring out.
That's what happened with Royce and Marc in Deadly Dorian.
We can't wait to share their story with you. But first… a cover.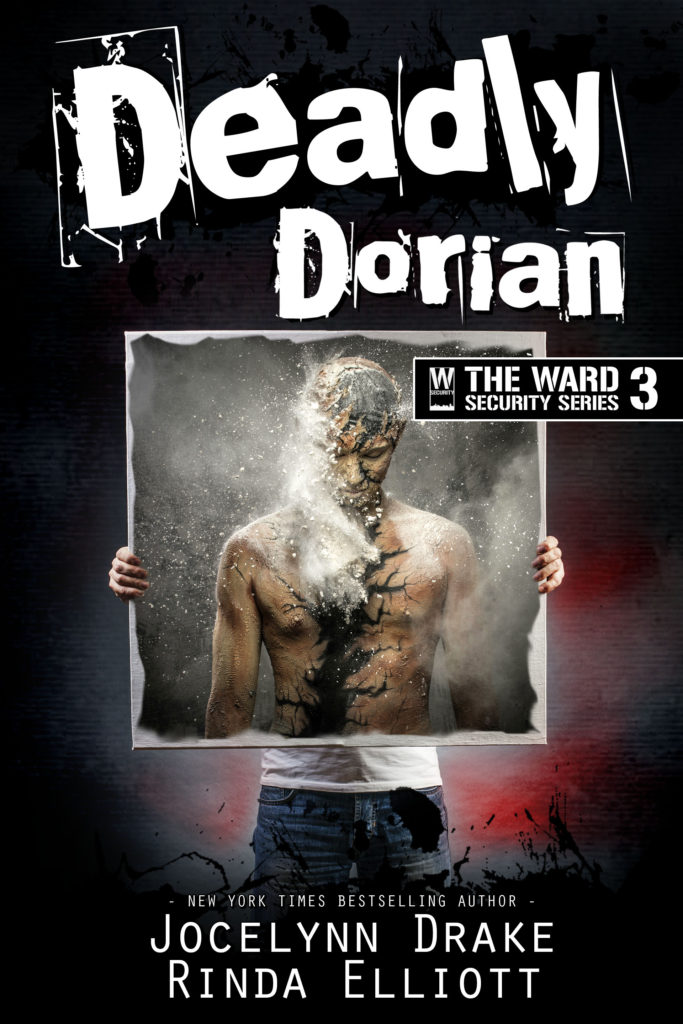 I don't like to play favorites, but I think this one might be my new favorite for the Ward Security series.
And now a quick description:
Someone is trying to kill Marc Foster.

Attempted poisoning was bad enough, but when the would-be killer messes with the brakes on Marc's precious Porsche, the art dealer admits he needs help. He just wasn't expecting help to be quite so dark and sexy.

Royce Karras loves his job at Ward Security. He's making up for a lifetime of bad decisions and a bloody past he'd rather forget. But Marc isn't the spoiled rich boy he thought he'd be protecting. Sticking close to Marc as his "boyfriend" gives Royce insight into his toxic family, but it also reveals a brilliant, compassionate man who completely disarms Royce. Against his better judgment, Royce finds himself falling.

But can they find a way to make it work when Royce's past threatens to tear their lives apart? Their future hinges on a lost Renaissance painting, six Bichon Frises, and a pornographic Robin Hood.

No worries, right?
I hope you're as excited as I am!
The book will be available Friday, April 13. You can pre-order now for Amazon here. It will also be included in the Kindle Unlimited program along with the Unbreakable Bonds series and the first two Ward Security books.
Happy reading!