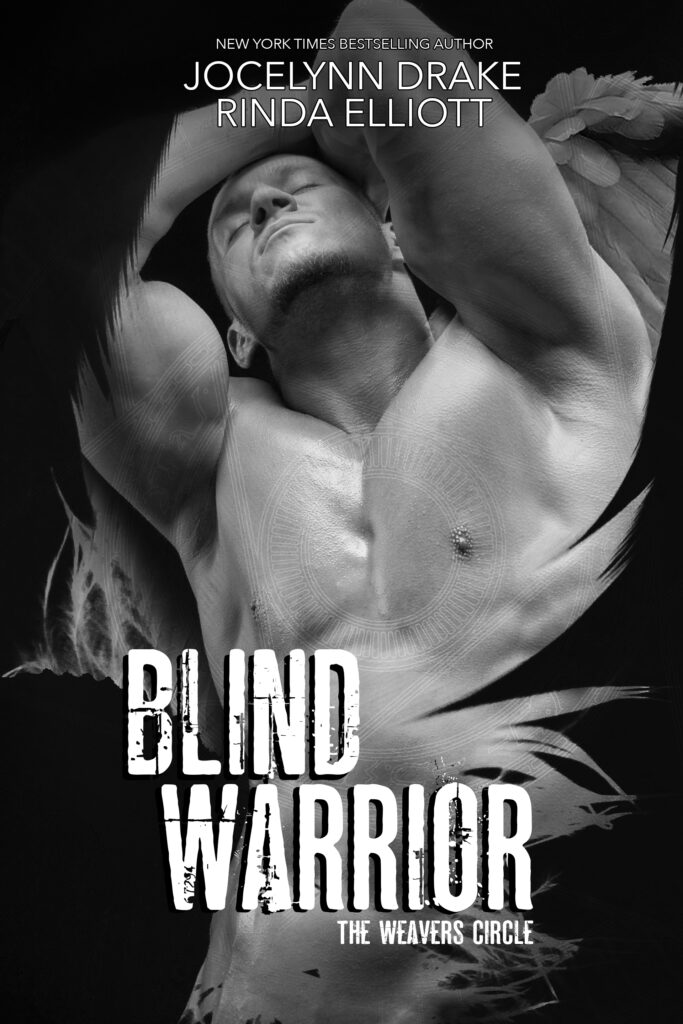 Blind Warrior
Book 3 of the Weavers Circle
Grey Ackles
The Soul Weaver feels useless.
A burden endangering his brothers.
The last battle with the pestilents cost Grey his sight and powers.
Now he's dependent on his vision rehabilitation therapist Cort to learn how to function on a daily basis.
But as he grows closer to Cort, Grey is left wanting his powers back for a new reason—how will he ever know if the man he's falling for is actually his soul mate?
Cort Newton
There is some really weird stuff going on at that house.
Spell books, guns, and a giraffe in the backyard?
But no matter how strange it gets, Cort is not going to leave the grumpy writer.
Adjusting to sudden blindness is hard for everyone, but Grey clearly has deeper reason for needing his vision back at any cost. Cort just wished Grey would confide in him.
Even with Grey's secrets, Cort has never been drawn to a man like he is with Grey and he will do anything to keep this man safe.
Blind Warrior is the third book in the Weavers Circle series. It includes fast-paced action, running through Savannah, secrets, shapeshifting, brainwashed assassins, a gorilla, sexy times, fun with water, insecurity, three crazy old ladies, and magic!
Available Friday, November 20, 2020