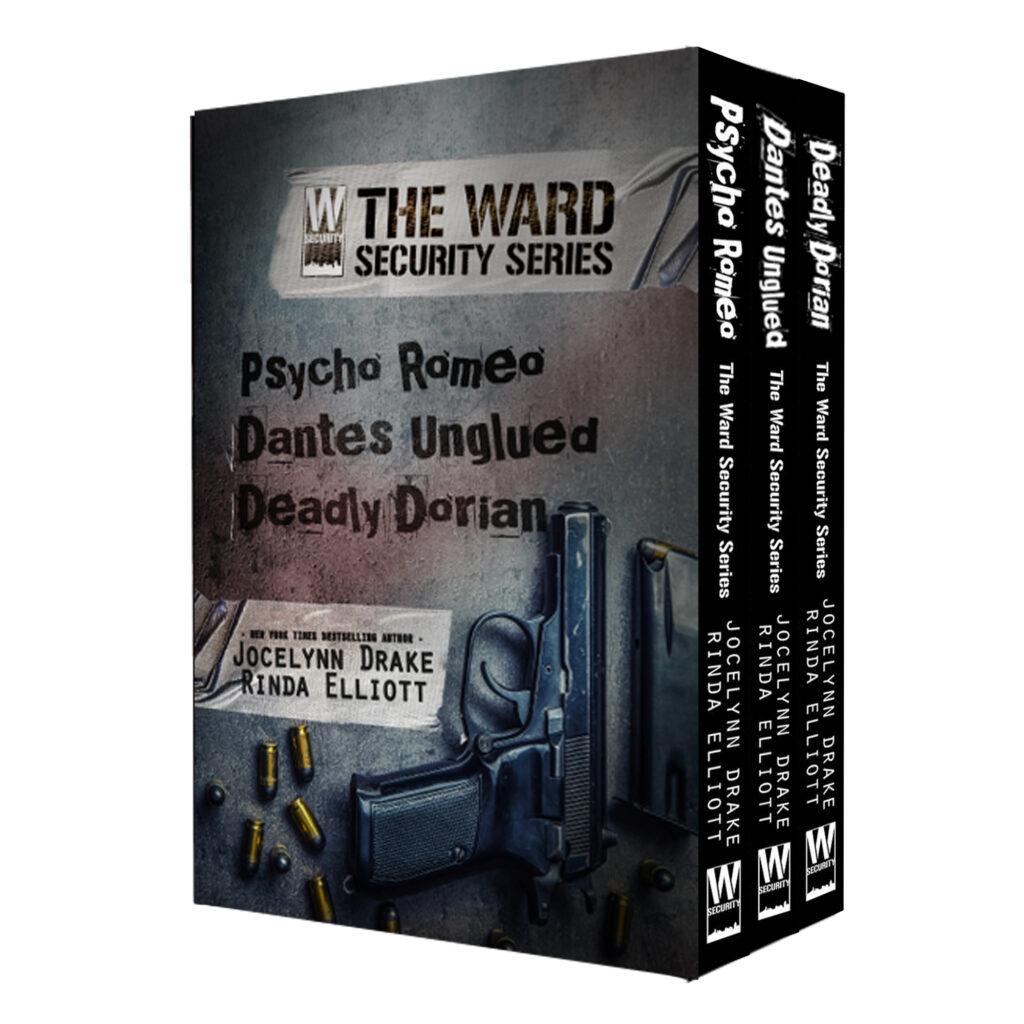 Ward Security Bundle: Vol. 1
Need a bodyguard?
Ward Security is one of the best security companies in the country, even if the bodyguards tend to find love in the most unexpected of places.
Jump into these three adventures as Ward Security employees stop a stalker, take down a hacker, and save a client from a would-be killer.
Don't worry. They're prepared with ample ammo, practical jokes, and rainbow unicorn duct tape. (You can never have too much duct tape.)
The first volume introduces you to social media celebrity Geoffrey and bodyguard Sven in Psycho Romeo. Computer specialist Quinn teams up with private investigator Shane to track down the hacker attempting to blackmail the mayor in Dantes Unglued. And bodyguard Royce poses as billionaire Marc Foster's boyfriend to stop a killer before it's too late in Deadly Dorian.

Volume 1
Psycho Romeo (Ward Security #1)
Dantes Unglued (Ward Security #2)
Deadly Dorian (Ward Security #3)
Authors' Note: Ward Security is a spin-off from the Unbreakable Bonds series, focusing on the bodyguards and other employees of the eponymous company. This bundle includes books already available as single titles. No new content was introduced to the bundle. However, you can save $2 if you buy the bundle vs the individual titles in each bundle!