Latest Releases
Read the latest stories from Jocelynn and Rinda.
Torch
Can a heart beat again after it's been broken?
Unbreakable Stories: Lucas
A collection of short stories featuring Lucas and Andrei.
Shatter
A ghost from Snow's past has returned and he's out to destroy everything Snow loves.
Shiver
Has this controlling millionaire finally met his match?
About
Co-writing M/M Romantic Suspense
Love should be boundless, self-less, and free
New York Times bestselling author Jocelynn Drake is on an adventure. She's taken a detour from her beloved vampires and warlocks to focus on the joy and pain that can be found in love while dodging bullets and fists.
Rinda Elliott is an accomplished author who loves unusual stories. Books and movies full of fantasy, science fiction and romance keep her amused, especially in some of the stranger places. For years, she tried to separate her darker side with her humorous and romantic one.
Jocelynn and Rinda have teamed up to create a series of M/M romantic suspense books that promise to take you on a wild ride through the twisting and dark streets of Cincinnati.
Book 1: Shiver

Complete

Book 2: Shatter

Complete

Book 3: Torch

Complete

Emails

Number of emails swapped in a day
Latest news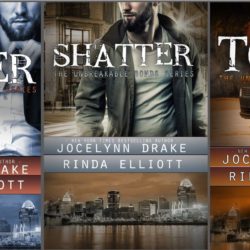 You've entered the Unbreakable Bonds world by reading Shiver, but you don't know where to turn next. Let me help you with this hand guide.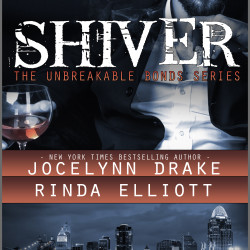 Did you know that Shiver, book 1 of the Unbreakable Bonds series, is on sale? Get more details here, but hurry! The sale is ending very soon!
Previous
Next