But where are the vampires?
When I started playing around with the idea of writing Shiver with Rinda Elliott, I knew I was going to have to offer up a few explanations, give a little warning, to some people.  (Mostly my family and readers.)
I love books. That really shouldn't take you by surprise. I would imagine that you're a book lover as well or you probably wouldn't be here in the first place.
Books offer adventure, escape, knowledge, catharsis, and so much more than I can't describe.  I love stories of love, vengeance, struggle, violence, misunderstanding, destruction, chaos, heartbreak, and triumph.  It doesn't matter if the story is about warlocks, vampires, Victorian lords, fallen kings, mythical worlds, or places far in the deep reaches of space.
As a lover of great stories, I've found myself chasing after these great stories as a writer. And it has taken me to some amazing places and down one odd path after another.
Down the Rabbit Hole
When I first started writing books in my teens, I wrote high school romances between the geek and the ultra-hot jock that everyone adored.  I also started writing fantasy novels with complex world of my own creation. I loved writing about magic and the danger that came with working in a magical realm.
In college, I started reading historical romances again and I found myself writing historical romances again filled with misunderstandings and complex social rules.
And then a short time later, I tumbled into the realm of urban fantasy. I loved writing about vampires, werewolves, and warlocks. I loved their rough world filled with violence and power.  These creatures have their own societies and rules buried within the everyday world. It was in this world that I met Mira and Danaus from the Dark Days series.  It gave me the chance to meet twisted characters such as Sadira and Rowe, and I was able to travel in a way to Venice, Machu Picchu and Luxor.
When it was time to say goodbye to Mira, I met Gage and his crew at Asylum. I entered a work of magic through tattoos and the violence that flowed down from the Ivory Towers.  Angel's Ink was a thrill to write and Dead Man's Deal was a gut punch. But it was Demon's Vengeance that broke my heart. But you have to be willing to follow the characters where they will lead you. It's not always easy, but I enjoyed my journey with Gage.
Learning About Myself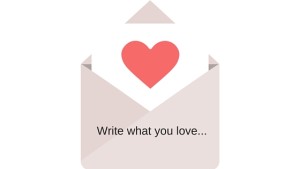 Writing books has always been, first and foremost, about learning something about myself. When I was writing the books for Mira and Gage, it was facing something that you're born with that you don't necessarily like but you also can't escape.  It's the struggle of deciding whether to accept it as part of who you are, deciding whether this is something that defines you and whether you should allow others to define you in the same way. While the books talked about vampires, werewolves and warlocks, it was a bigger story about understanding self and identity. It's something very personal for me. And when it comes to Mira and Gage, sometimes you win and sometimes you don't.
While my questions and ponderings on those topics aren't done, I've decided that I want to focus on something else.  Something that is both simpler and infinitely more complicated.
Love.
I had tried writing romance in the past and I found myself struggling as a writing. The truth was that I'd gotten tired of contemporary romance. I was having trouble with my suspension of disbelief. I'd read too many books where the handsome billionaire who is running the multi-trillion dollar company falls head over heels in love with the perky but troubled girl and drops everything to pursue her. While adorable, I just couldn't believe it. For me, it was time to find a new trope.
I needed the grit.  There was just something gritty, hard, cold, and painful about the urban fantasy world that calls to me. It keeps me grounded and the blood pumping.  It's that even the happy moments hold a sharp tang of pain. It's about balancing on that edge, sure that it's all going to be ripped away in the next second so you've got to hold onto and suck every drop of happiness out of this moment right now.
A friend introduced me to a genre of romance that I hadn't tried reading yet: male/male romantic suspense.  Rinda Elliott gave me piles of books to read and I absolutely devoured them. I loved the characters, the drama, and the mystery. And then there was this extra layer of tension…something I hadn't quite seen in female/male romances.  Something almost undefinable that I simply longed to capture in my own writing.
So… like any good writer, I grabbed Rinda and said that we needed to write a series together.  Neither of us had ever co-authored books before so there was a lot that we both needed to figure out, but we had a love of this genre that we simply wanted to try to write.
The new series doesn't have vampires, but I'm sure I'm not done with them when I look out at my writing career.  For now, there's a lot about the idea of love and tangents that shoot off of that I am dying to explore. And I can't wait to start with the Unbreakable Bonds Series.
Shiver will be out on October 27. We are aiming to release it both as an ebook and in print. If you are excited about Shiver, you can pre-order the ebook from Amazon by clicking here. More vendors will be appearing shortly.