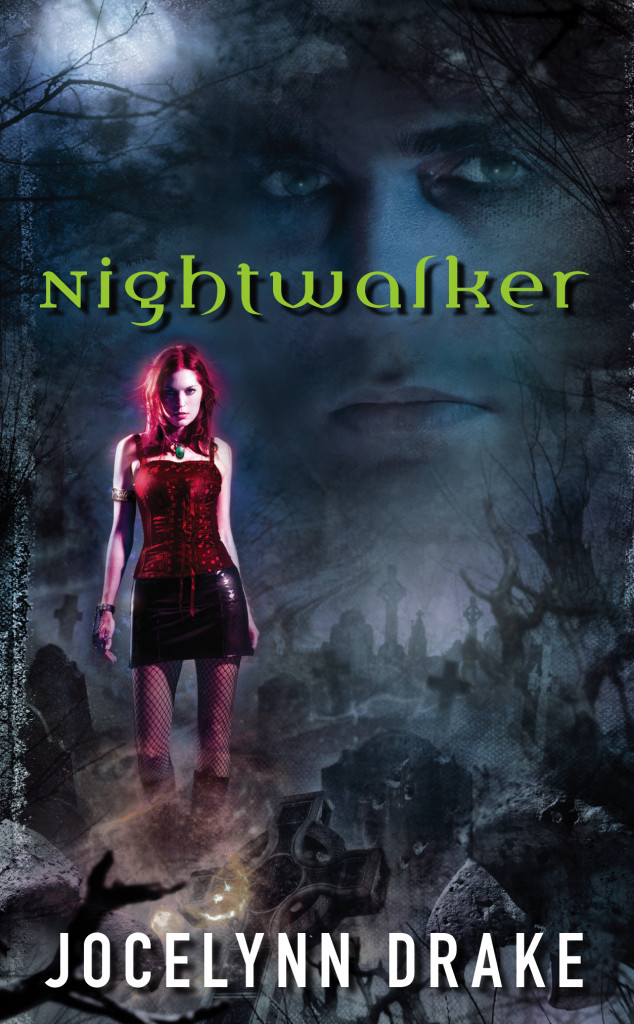 For centuries Mira has been a nightwalker — an unstoppable enforcer for a mysterious organization that manipulates earth-shaking events from the darkest shadows. But elemental mastery over fire sets her apart from others of her night-prowling breed … and may be all that prevents her doom.
The foe she now faces is human: the vampire hunter called Danaus, who has already destroyed so many undead. For Mira, the time has come to hunt or be h
unted.
But in a dimension just beyond the worlds boundaries, a banished race stirs dangerously, hungry for power, for domination, for vengeance. Already a protective seal has been breached: already blood flows like a river through the world's great cities.
And only the collaboration of two sworn enemies can save humankind … and its ferel brethern.
Purchase Links:
Reviews
"NIGHTWALKER is an action-packed, stellar debut. Jocelynn Drake will have you coming back for more."
– Jeaniene Frost, New York Times bestselling author of Halfway to the Grave
"An intoxicating mix of jet-setting action and sparkling turns of phrase that let me taste the Nile and feel the British fog. NIGHTWALKER is a must-read addition to the urban fantasy genre, filled both with action and satisfying characters."
– Kim Harrison, New York Times bestselling author of For a Few Demons More
"An unflinchingly self-assured first novel, chiseled with subtlety and irony into a darkly suspenseful and blessedly surprising story. In exacting detail, and with prose as silky and enticing as her protagonist, Drake has composed a love letter to the vampire genre. I wish I'd written it."
– Vicki Pettersson, New York Times bestselling author of The Taken