2018 was amazing. Somehow Rinda and I managed to write seven novels or novellas together. In addition, I wrote a solo novel and another Christmas novella.
What a lot of people might not realize is that I was doing that while working a full-time job.
Yes, for roughly 20 years, I've worked in the financial industry. I have placed trades, explained dividends and retirement planning strategies. I written more articles about stocks than I can count. I edited even more than that. Insanely, I've also been on TV, radio, and interviewed for magazines.
In short, I've had a great career and been lucky to have experienced so much.
But by my count, I've also had a pretty damn good career as an author.
And to start 2019, I'm cutting back to just one career.
At the end of 2018, I stepped down as Editorial Director and I'm now focusing my attention on being an author full time. It's not entirely a clean break. I'm still doing a little freelance work on the finance side (mostly because I love my team and the financial industry pays well).
But the majority of my day will now be dedicated to cooking up new, crazy adventures with Rinda. We've got some great books planned for Unbreakable Bonds as well as some fun for Pineapple Grove. We are going to start working on the audiobooks for Unbreakable Bonds to go with Ward Security audiobooks! We will also be batting around some new and different ideas for books.
I will be writing the next book for the Exit Strategy series. I'm can't wait to spend time with Justin and Gabriel.
Of course, while I'm taking on one new adventure, my husband and I have decided to tackle a second.
We are MOVING!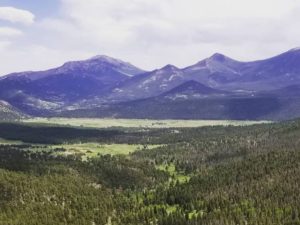 We've lived in South Florida for five years and loved it. The summers were a little intense, but winters were magical and we made so many wonderful friends. But we are ready to try something new.
At the end of January, we are moving to Colorado!
My first visit to Colorado in 2017 for the GRL Retreat gave me a small taste of the state. We returned last summer for a longer visit and we both fell in love. We wandered around Denver, Boulder, Estes Park, and Vail. And it was incredibly hard to leave. There are so many amazing vail CO condo rentals so if you're visiting the area, make sure you check them out!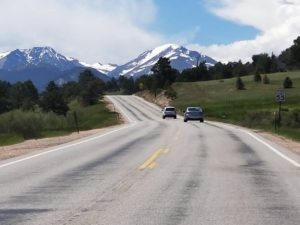 We will be in the Denver area with a great view of the mountains. We're planning lots hiking and sightseeing. And I'm hoping that the change of scenery will churn up some new book ideas.
The move means that I might be out of communication at the end of the month. My schedule will be a little erratic in January as I attempt to get things packed and the freelance work settled. But by February, we will be settled into our new life.
Here's to an amazing new year!