Jocelynn and I now have a bunch of books out and because our Ward Security series is a spin-off of Unbreakable Bonds, the timelines all run together. That makes writing more books in the series very tricky indeed. You wouldn't believe how often I have to pull up a book to check facts.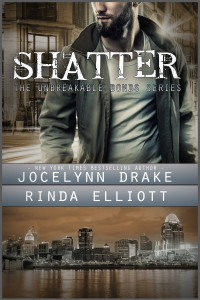 For Snow and Jude, three years have gone by since their book, Shatter. These two have a deep, passionate, and strong relationship. Neither Jocelynn nor I wanted to mess with that.
Did we give them challenges? Hell yeah.
But would we mess with their HEA? Never.
So, you can go into the book without being scared. Now, as far as challenges, we did mess with poor Jude's family. Hey, life happens and in fiction, bigger than life happens.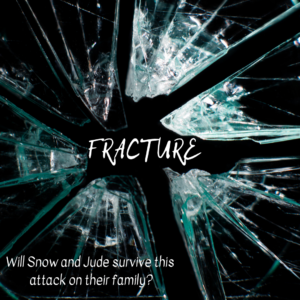 Fracture is us being back to our exciting action scenes, and boy, did we have fun writing this book!
And of course, it's sexy. It's our boys, so how could it not be?
It's also dark in places and will have a trigger warning.
But we've seen readers worrying that we broke up our Snow and Jude and wanted to reassure—that is not something that would ever happen with these two.
Fracture is due to release on March 29, so you have a little over a month to wait. We hope you're just as excited as we are! We'll have pre-order links and a cover up soon!
To stay up to date on all our news, releases, and sneak peeks, be sure to join our Facebook group, Unbreakable Readers. You can also sign up for our newsletter right here.
The countdown is on for Snow and Jude's new book. Are you ready to get back into the Unbreakable Bonds world and visit all the boys? We know we are!