When Rinda and I started releasing our jointly written books, we started getting a lot of requests for audio books. I'll admit that I've been been big on audio books. I guess I get too easily distracted when listening to something.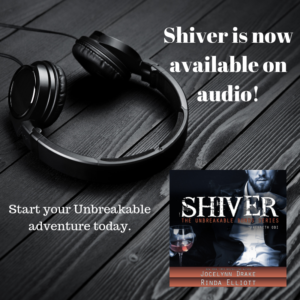 But as soon as it became economically feasible for us, we started turning out books into audio for avid listeners. We started with the Ward Security series as it had the fewest books and gave us a bit of a playground to experiment before we headed into the beloved Unbreakable Bonds series.
Well, after lots of long hours and hard work, we are happy to announced that Shiver, the first book in the Unbreakable Bonds series, is now available in audio book format.
I am currently working with the narrator on Shatter. We have about four hours of the book done and we're aiming to have it out in April!
I think we're planning to work our way through all of Unbreakable Bonds now and then swing back and snatch up any Ward Security books that we might have missed. Once those two series are caught up, we'll be turning our attention to Pineapple Grove.
In addition, if you've not listened to Ward Security yet, the first four full-length books of the series are now out.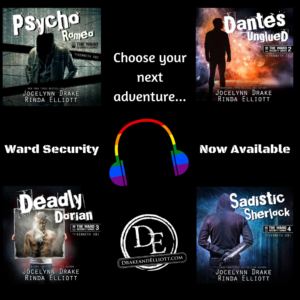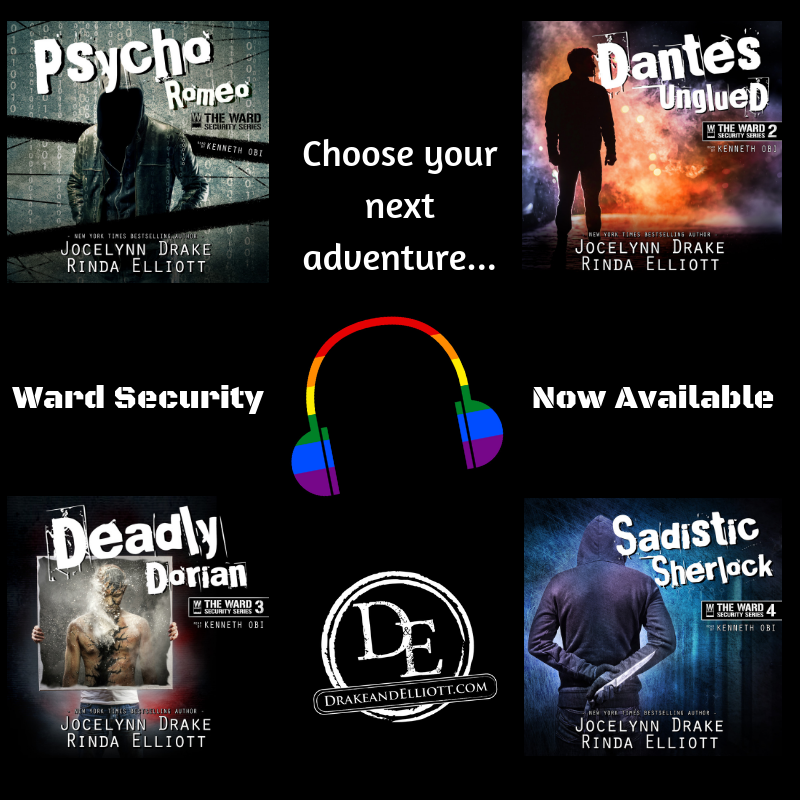 Psycho Romeo: An internet famous app developer has been threatened by a stalker and there's only one bodyguard he trusts to keep him safe.
Dantès Unglued: A private investigator borrows one of Ward Security's hackers to help track down someone attempting to destroy Cincinnati's mayor.
Deadly Dorian: Wealthy art dealer Marc Foster is himself the target for a killer and he trusts only Ward Security to discover which family member wants him dead.
Sadistic Sherlock: Bodyguard Dominic Walsh is running from a dark shadow stretching from his past determined to destroy any future he has with silver fox Abe Stephens.
If you enjoy audio books, please give them a try. I had a lot of fun working with the narrators to get the voices just right to match the characters we've been creating.
And don't forget to sign up for our newsletter so you stay caught up on all the exciting stuff we have happening!