I've been absent a lot on social media. I have private things going on and I've been working with Jocelynn on Torch. When I hit this part of writing a book, it's hard for me to focus on things other than the story and right now, with the private stuff being a doozy, social media is the part to get set aside. I do, however,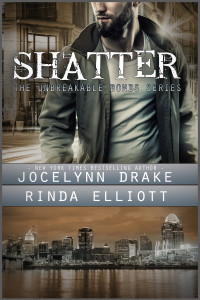 still come on to check for messages from readers and to see if there are any new fun reviews. This one of SHATTER this week is just so wonderful! Click here or on the SHATTER cover to see.
I will admit, I have a seriously HUGE soft spot in my heart for Snow and Jude and I love it when a reader falls as hard for them as we did. There are times I just want to stay immersed in their love story, just bask in them because yeah, I fell hard. 😉
TORCH has been up for pre-order a week now and Jocelynn and I are thrilled that you guys are so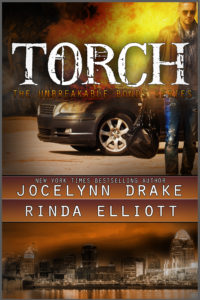 excited. It broke the top fifty bestsellers in three categories on Amazon!!!! To see that happening on a pre-order? Well, that's a new one for me. I've been writing a long time and am thrilled that readers are enjoying the stories I'm writing now. I always wanted to write MM romance. It's been my favorite kind of love story for more than ten years, so I'm having a blast. I plan to write a lot of these. A LOT.
So, one place you can usually find us is on FB. Yes, on our author pages, but Facebook is weird about those, so we mostly hang out in our group. We share a lot of fun behind-the-scenes peeks there. It's called Unbreakable Readers. It's a closed group, so you can ask to join. We keep it closed so we can let our freak fly a bit. We like to post sexy pictures of our character inspirations and love it when our readers do the same. We also talk about the process here and there and probably tease a little more than we should. But it's soooo fun, we can't resist. We dedicated Unbreakable Stories: Lucas to that group for a reason. They help spread the word on our books and that, my friends, is priceless. If Facebook isn't your thing, you can see our sexy character inspirations on our Tumblr as well!
Our Lucas.
Our Snow.
Our Rowe.
Our Ian.