Our monthly Unbreakable Updates newsletter went out yesterday and it had some pretty big news in it. 

First, of course, was the news that we have a new short story collection call King of Romance for the Ward security series.
The short story collection, along with 42 other short stories are available for FREE through February 15. After the 15th, many of these stories will be moving to Amazon to be sold.
If you want to grab your free copy now, you just have to click right here.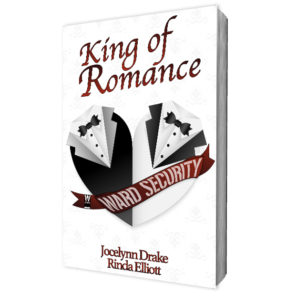 Also, here is a quick description of King of Romance:
The employees of Ward Security have big plans for Valentine's Day and they've laid down a wager that one of them will claim the title of "King of Romance" by the end of the holiday.
But they will soon find that even the best laid plans can go terribly wrong.
Follow Sven, Quinn, Royce, and Dominic on their Valentine's Day adventures. Are they worthy of the title of "King of Romance"?
Sounds like a lot of fun, right?
Don't miss your chance to pick it up for free. On February 16, it moves to Amazon.
But that wasn't the only thing that we announced in the newsletter. Nope. We finally revealed the title and description of our next book, which is the sixth full-length novel in the Unbreakable Bonds series.
FRACTURE
You may have heard that the next book centers around Snow and Jude. Here is a quick description of what's to come: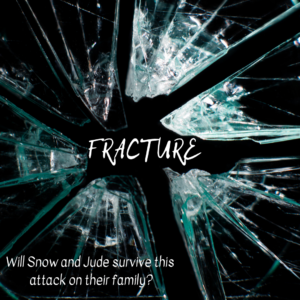 After three years, Snow and Jude's relationship is still passionate and strong. They're getting ready for a romantic vacation at home when Jude receives a horrifying call no one wants to receive. His youngest brother was found barely clinging to life. While Jude's family is rallying around Jordan, Jude is determined to find out what happened to him.
Snow and Jude follow the clues, investigating a side of Jordan's life none of them knew about…and is far darker than any would have believed possible. They get pulled deeper into the seedy side of life, while echoes from a past Snow thought he walked away from return to offer an unexpected insight into the cause of Jordan's injuries.
But someone else has noticed their involvement and is furious, putting them both in danger. The risk is high but so is Jude's determination to find the truth—though the knowledge could very well fracture his heart.
We are aiming for a release of March 29. Once we have a cover, we will be posting the pre-order. Stay tuned to social media and our blog for an announcement of when the pre-order is available.
If you've not read the Unbreakable Bonds series and have no idea who Snow and Jude are, then you're in luck. Now is the perfect time to get caught up. The Unbreakable Bonds series has 5 full-length novels and 4 short story/novelette collections. You can get the entire reading order here.
And don't worry. We'll be sending out a newsletter when FRACTURE is available.
You can sign up for our newsletter here.
If you are positive you have signed up for our newsletter, but haven't received it, please take a couple steps first.
Check your SPAM folder. The email might have been snatched up there.
If you submitted a gmail email, check the Promotions and Social tabs. Many newsletters get caught up there.
If you've signed up and you can't find our newsletter in any of those spots, leave a comment below. I'll help you get signed up.