We know how some of you are about sneak peeks. Love them and hate them. LOL. But we're so excited about the release of Jackson next week, we wanted to give a tiny glimpse. Jackson was supposed to be a short story but Jocelynn and I have issues writing short sometimes, so Wade and Jackson's story grew to be a novella instead.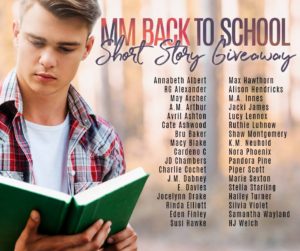 It's all a part of this wonderful MM Back to School Short Story Giveaway. Just look at all the fantastic authors offering FREE short stories! We'll have all of the information about how to get yours from InstaFreebie on the 28th, but you can go ahead and sign up for the app now if you'd like.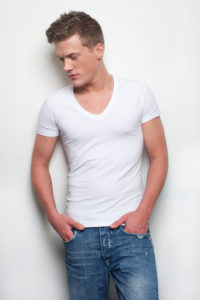 Wade Addams is a character you may remember from Ian and Hollis's short story compilation, Unbreakable Stories: Ian. He was the sweet server who helped Hollis set up a surprise dinner for Ian for Valentine's Day. We only gave readers a glimpse of Wade, but the requests for his story poured in. We agreed. He needed a love of his own. So, you'll get to meet Jackson Kent, the newest Ward employee, one who will beat the company dating record. 😉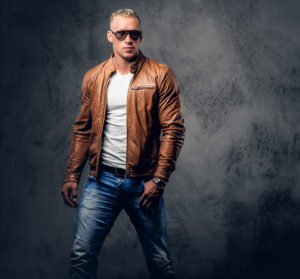 Here's the opening bit to Jackson:
Grumbling, Wade Addams shifted, twisting in the sheets that were now wrapped around his waist. Why was he awake? He'd helped to close Rialto and even stayed late with the kitchen staff as they talked and cleaned. It had been well after three in the morning when he fell into bed, barely managing a quick shower to wash off the day's sweat and dirt. Fatigue burrowed down into his bones and weighed on his shoulders, but he'd walked out of the restaurant humming to himself.
Despite his gnawing exhaustion, it had been a good, busy night. The Book of Mormon had just started playing at the Aronoff theater, and that meant a steady flow of patrons before and after the performance. Good food and a good show meant happy guests and great tippers. He'd pulled down more than six hundred dollars that was already socked away in his savings account.
He rubbed his eyes with the heel of his palm, trying to clear away the fog, and glanced at the alarm clock on his bedside table. Red numbers blazed 5:37 a.m. Less than two hours of sleep.
Groaning, he started to roll the opposite way when his eye caught on the parted blackout curtain on one of the windows in his studio apartment. Harsh, white light poured through the wide gap. That shouldn't be open. He always remembered to close the curtains because a street light stood at an annoying angle to his place, throwing its light across his bed at night.
Wade sat up, grabbing at the blankets so he could throw them back, when a creak echoed through the apartment. It was from the chair next to the bed. His heart leaped, and he swallowed hard as he turned his head to find a lanky figure stretched out, watching him. The man looked different from the last time he'd seen him. But there was no questioning who it was. Ray.
Oh fuck, his brother was back.
Your free novella will be available on the 28th–less than a week!