Rinda and I have been up to mischief!
You know that we're always playing around with new ideas and cooking up new ways to make our readers squeal.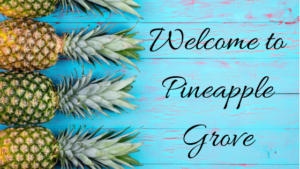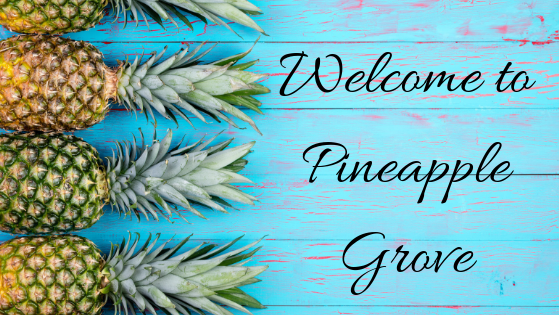 And I think we've got something new that you're going to love.
It starts with a sleepy little beach town called Pineapple Grove in South Florida.
Not far from where I am currently living, there's this artists' district called Pineapple Grove situated within Delray Beach, Florida. It's on the Atlantic Ocean, neatly placed between West Palm Beach and Boca Raton. It's a place for the snowbirds in the winter and people who have wandered south for just a visit…and simply never left again.
Over the past several years, I've visited Pineapple Grove and Delray Beach enough that's left me wondering about the residents and the shop owners, which got me wondering if maybe some of these shop owners were sexy, single gay men looking for a bit of love….
Yeah, this is about when I start nudging Rinda about a possible series with sexy new men, a beach, and some South Florida romance. (Let's just say that I didn't have to sell too hard before she jumped on it.)
A New Series
The Pineapple Grove series follows the members of a small business owners' support group that meets once a month to talk about business. Over the year, the people have grown into close friends who are always there to support each other. With each book in the series, you will get to see another member of the group fall in love and fight for that love.
Some of the people you will be meeting include: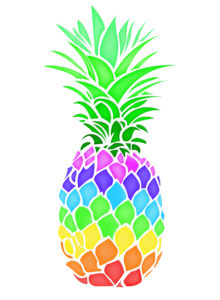 Jace Townsend – owner of Artisan Grove – a gallery and shop for local art.
Morgan and Dan – married couple and owners of Surf's Up bar and restaurant
Tasha and Ariel Bollinger – married couple and owners of Ocean Breeze, a clothing boutique
Wesley Blake – owner of Wilton Cottage Bed & Breakfast
Jamison Porter – owner of Tropic Lit bookstore
Lincoln Reese – owner of a local coffee shop
We don't have a title for the first book yet, but we are aiming for December 2018 release. The first book will focus on Jace and a certain sexy actor that you have already met in Sadistic Sherlock.
While Pineapple Grove will exist within the Ward Security and Unbreakable Bonds universe, there will be far less overlap with the other two series. With the exception of the first book, there may be only small cameo appearances of other established characters.
Also, Pineapple Grove will be strictly contemporary romance where Ward and Unbreakable are romantic suspense. (In other words, Jocelynn will be shooting people and setting things on fire far less in this series so that Jocelynn and Rinda can focus more on the sexy times.)
What About Snow?
I know that we previously announced that we would be working on Snow's book after Sadistic Sherlock, but Dom's book left us a little exhausted and we needed some more time to think about Snow. We want to do Snow and Jude justice. There is no rushing their book.
We've also realized that there's a baby due to be born this winter to Lucas and Andrei. After some discussion, we've come to think that this little baby might have a bigger impact on Snow than we previously expected. We need to plan for that.
So…Snow's book is still coming.
Rinda and I needed some time to play in the Florida sun and surf with some new friends before we brace for Snow.
More details will be coming soon!
In the meantime, be sure to scoop up Rinda's new book, Remote Access, and my new book, Deadly Lover!
Happy reading!