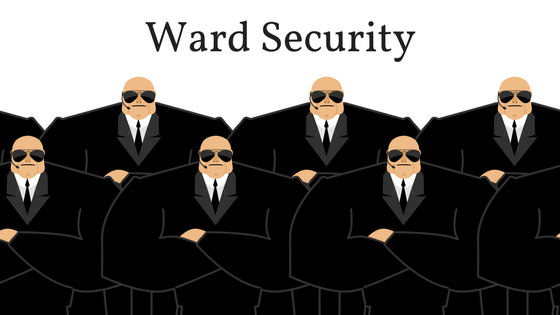 Ward Security is a new spin-off series from the Unbreakable Bonds series, featuring the employees of Rowe Ward's security company. You will not need to have read the books of the Unbreakable Bonds series to understand the events of the Ward Security series. However,  the Unbreakable boys will be making appearances within Ward Security from time to time.
The first book in the Ward Security series is titled Psycho Romeo and is set to be released on Friday, October 27. You can pre-order the book now!
Geoffrey didn't take much in life seriously. He liked hitting the clubs, partying, and laughs. That's why the idea of a stalker seemed so ridiculous. Why would anyone stalk him? But when he gets drugged while out partying with friends and wakes up in his own bed, almost naked, with no memory of who got him home, he realizes that he needs help fast. The only problem is getting someone to believe him. After being blown off by the police, Geoffrey turns to Ward Security.

Sven has been with Ward Security for less than two years. He loves his job, thinks he has a great boss, and enjoys teaching the self-defense classes. But he doesn't want anything to do with the slender young man with sexiest mouth he's ever seen.

However, he's willing to put his own fears and discomfort aside to help protect Geoffrey as they uncover who is threatening his life.
Geoffrey first appears in Shiver, Unbreakable Bonds book #1 and Sven first appears in Shatter, Unbreakable Bonds book #2.